Ukraine blew up a bridge in Crimea; the British government blew up its credibility. Angela Merkel still insists she does not regret a thing, despite tying Europe's energy policy to a tyrant, causing untold misery. Here in Hong Kong, Financial Secretary Paul Chan Mo-po insists Hong Kong remains a better financial centre than Singapore, despite having locked down bankers (and the rest of us) for several years during Covid. Mad Kim in North Korea has been sending missiles again. A Mad World, My Masters, a play by Thomas Middleton was first performed in 1605. It seems 500 years later, not much has changed. Spy, for one, is rather happy it is Friday.
News reaches Spy that John Chaw has joined Franklin Templeton. John was formerly at BNY Mellon Investment Management and now joins FT in its institutional business development team for southeast Asia, excluding Malaysia. John was at Eurekahedge before BNY Mellon. Spy has no news on who is replacing John at BNY Mellon. Franklin Templeton hired Christian Bucaro from BNP Paribas Asset Management as its Asian retail head in July. Franklin Templeton has had success in the last 12 months with its Natural Resources fund, which is up 19%.
If you are believer in the electric vehicle revolution and simply want to play the deepest part of the supply chain, KraneShares has an ETF for you. The prolific fund launcher has just debuted the KraneShares Electrification Metals ETF (KMET) in the US, which is all about targeting the metals that are needed for clean energy and electrification as the world chases ephemeral net zero targets. The fund will buy futures contracts in aluminium, cobalt, copper, nickel, zinc and lithium, which are all required for the batteries and infrastructure for clean and electric energy. Apparently, over $140trn will be needed in investments over the next three decades to power the clean energy transition. That is a significant amount of lolly, even with today's inflation.
Yesterday, BlackRock reported its quarterly results and the pain of the entire industry was laid bare by the world's largest money manager. Profits were down by 16% and assets under management were at about $8trn. While that is still enormous, it was not that long ago that BlackRock had $10trn under its belt. Net income was $1.41bn with earnings per share $9.25. That did in fact beat most analysts' expectations, to be fair.
There was a little news story that caught Spy's eye this morning. Apparently, Apple and Goldman Sachs are expanding their partnership from credit cards to savings accounts. Users of Apple Card in America will soon be able to deposit money into a high yield account. How long can it be before it is not just a savings account but rather an ETF or mutual fund instead? Amazon has been working on an, as yet, unspecified financial services offering. Spy is convinced competition is coming from unexpected places.
"Things that have never happened before, happen all the time." Spy is not sure who was the first person to say this, but, of course, it is utterly true. Paradoxically, it's the one absolute solid rule of the markets: there are no solid rules. Equities and fixed income usually don't fall at the same time, especially not for extended time periods. That is where we are at the moment. September was the sixth consecutive month where stocks and bonds were below their ten-month moving average. The only other times when such a streak occurred were in 1931 and 1974.
Spy's fun, but utterly terrifying fact of the day: two years ago, the American 30-year mortgage rate was just 2.87%. The average new home price in the US was a reasonable $395,000. Today: the 30-year mortgage rate is 6.92% and the average new home price is now a whopping $522,000. The net effect: a $25,000 increase in one's down-payment (this assumes a 20% deposit) and a 110% increase in the monthly mortgage payment, from just $1,310 to $2,755. If anybody thinks this change to the heartbeat of the American economy will not have negative consequences for all of us, they are dreaming. Singapore, Korea, Australia and almost every other country is raising rates, too. The picture above is coming to us, too.
"Stability leads to instability. The more stable things become and the longer things are stable, the more unstable they will be when the crisis hits." These are the wise words of US economist, Hyman Minsky. Spy suggests that every single investor puts that up on their wall, or the really fanatical, tattoo it on an arm. The period of low interest rates, which seemed Goldilocks-like, has come to a shattering end. Recent certainties are being thrown out the window at pace.
There might be some who were happy to see the US markets' dramatic bounce back during a rollercoaster yesterday. From being down nearly 3% to up 2.8% for the Dow is quite a feat. Be careful what you wish for, reckons Spy. Often these violent reversals herald not a bottom, but rather an indication of more violence ahead.
Perhaps you need to be of a certain age or have a penchant for classic American mafia movies to appreciate this image that has been doing the rounds on Twitter. It brought a smile to Spy's jaded eye.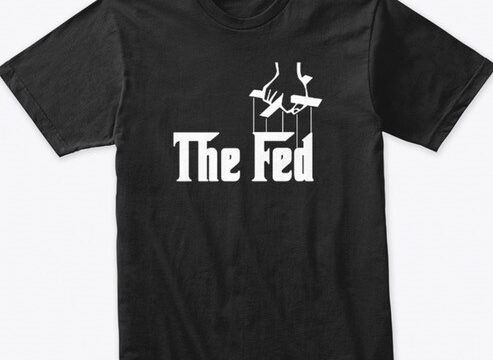 Spy's photographers have spotted a new campaign in Singapore by abrdn. It is one of the punchiest ideas Spy has seen in a long time. A hat tip to the creative team behind this set of images.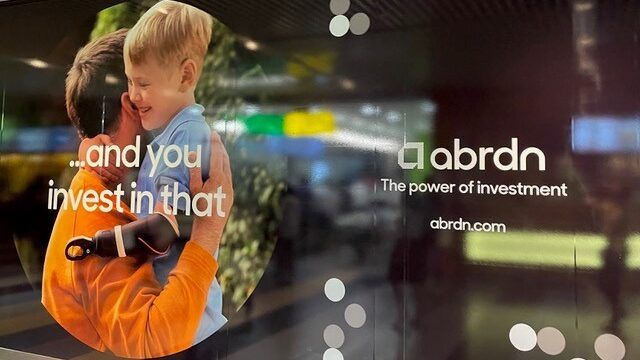 Until next week…