The Editorial Board is a premier group of fund selectors and fund influencers who have kindly agreed to give us feedback and advice on the editorial direction of Fund Selector Asia. We thank them for their ongoing contribution to FSA and for their interest in developing the financial industry in Asia.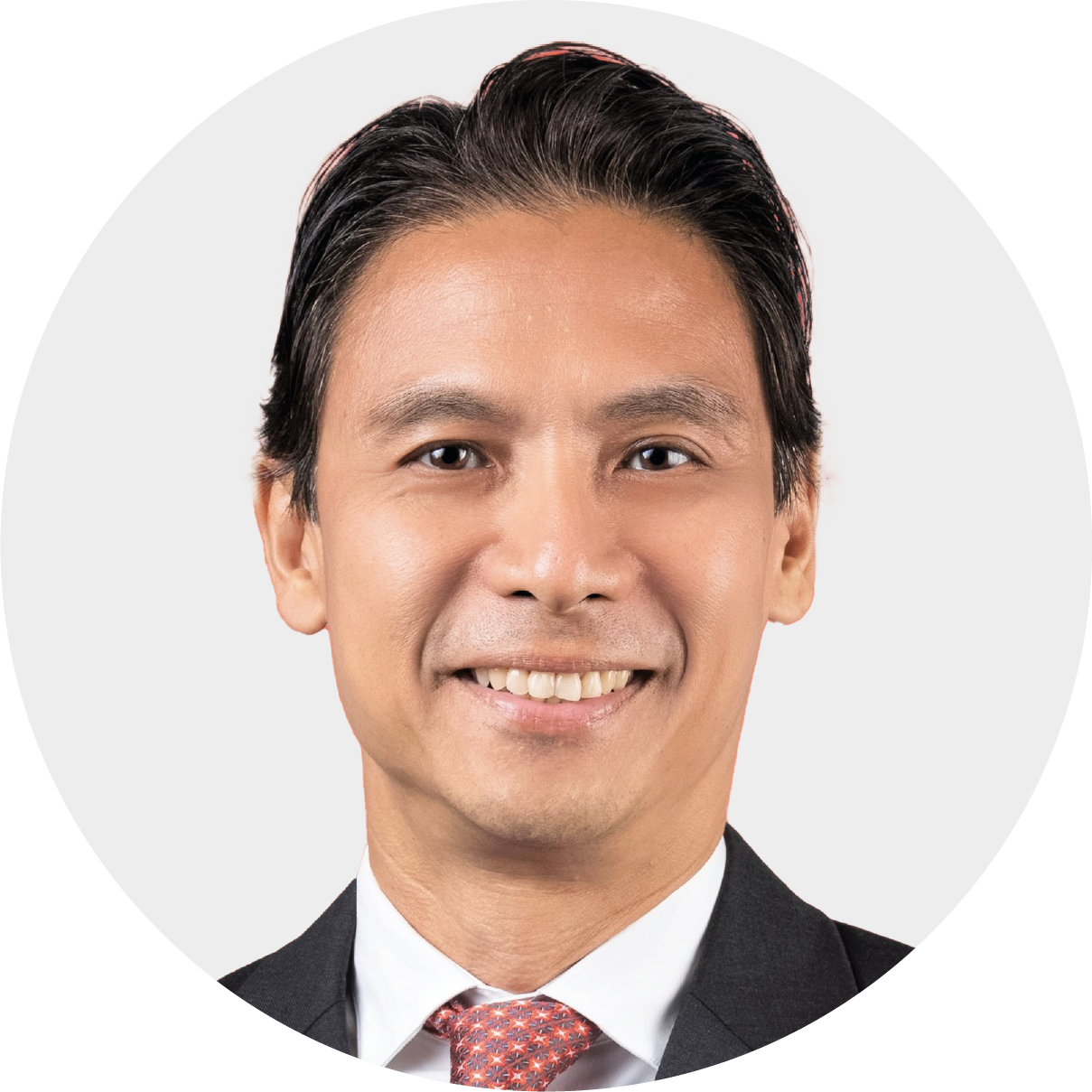 John Ng
Executive Director, Head of Funds Specialist & FST
DBS Bank
John has 30 years' banking and finance experience. The first 11 years was spent in corporate banking and project finance with various Singapore and international banks, where he focused on large Singapore and international corporates. John then moved to Amsterdam in 2004 with the Fortis group in the asset management division, where he spent the next 4 years as investment analyst and portfolio manager for the managed accounts business.
He subsequently moved back to Singapore and joined ING Private Bank (now Bank of Singapore) in 2007. He spent the next 9 years at BOS as head of research, overseeing all internal securities research covering equities, bonds, mutual and hedge funds, as well as private equity. He also held responsibility managing the product marketing team at BOS. He was management committee member of BOS' Product Management Group and member of the investment committee.
John joined DBS in June 2017, setting up the Portfolio Counseling Team and headed the managed advisory service. In 2020, took over responsibility for the funds business at DBS. He is member of the Investment Products and Advisory management committee and wealth investment committee.
John holds an MBA from the University of Chicago's Booth School of Business, and a bachelor's degree from Curtin University, Australia.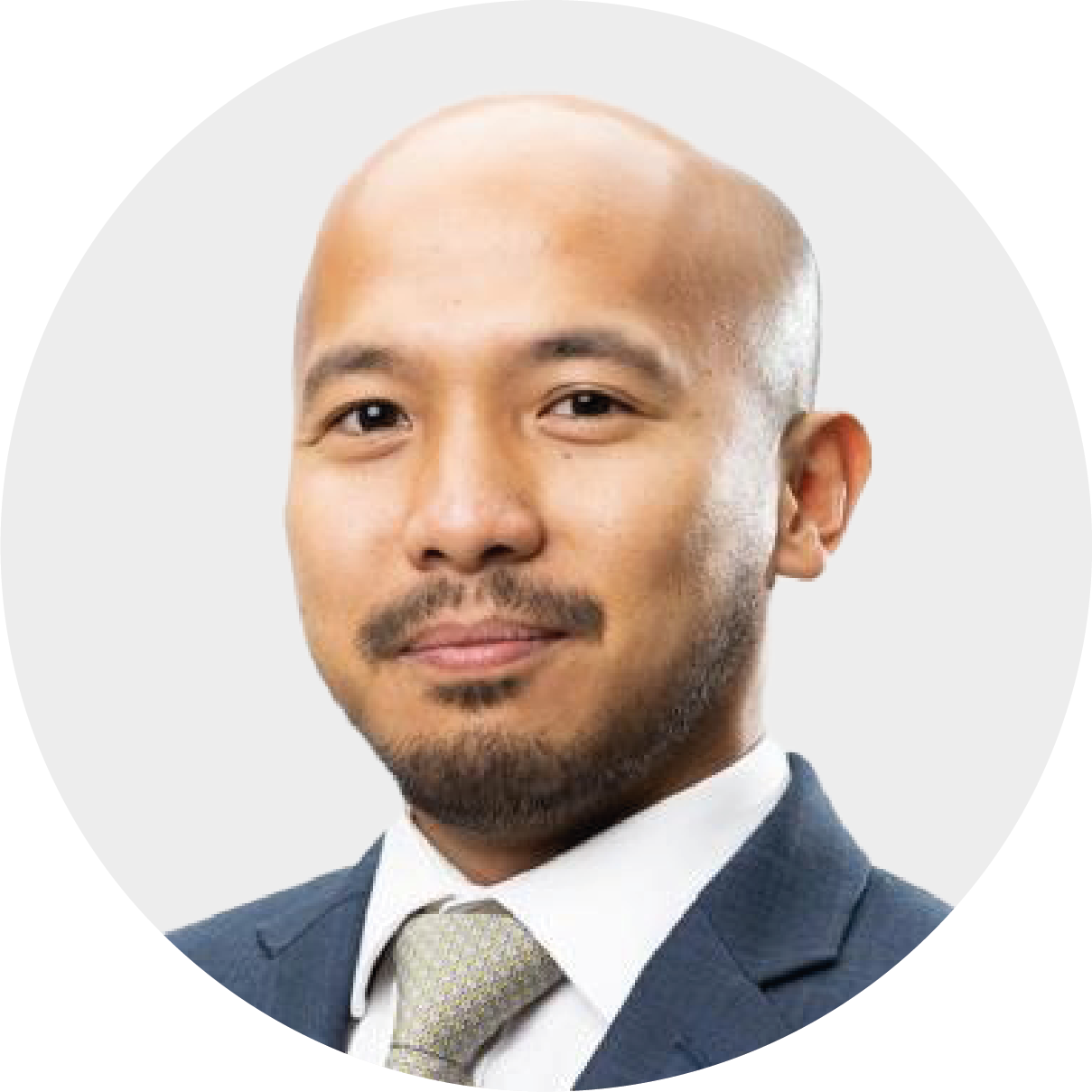 Yazid Mahadi
Head of Funds Selection
Bank of Singapore

Yazid Mahadi joined Bank of Singapore on 19 September 2022 as Head of Funds Selection. He reports to Jean Chia, Head, Portfolio Management & Research Office (PMRO).
Yazid will lead the team, based in Singapore and Hong Kong, which is responsible for the selection of best-in-class fund managers and funds. Bank of Singapore curates and monitors an extensive platform of mutual funds and exchange traded funds, for both advisory and discretionary investments for wealth management clients.
Yazid joins Bank of Singapore from Brunei's leading financial institution BIBD group, where he was managing director for its subsidiary BIBD Securities ("BIBDS") from 2018 to 2022. Under his leadership, BIBDS became the first full-fledged licensed asset manager in the country and expanded its wealth management business. Prior to joining BIBD, Yazid was a portfolio manager for Brunei's sovereign wealth fund, focusing on equities, hedge funds and multi-asset strategies.
Yazid graduated with a distinction in the Masters of Philosophy (MPhil) in Economics from the University of Cambridge, United Kingdom (UK). He obtained a first class degree with honours in the Bachelor of Science (BSc Hons) in Economics from the University of Manchester, UK where he was awarded the Manchester School Award. He is a CFA charterholder and has a special interest in environmental, social and governance topics.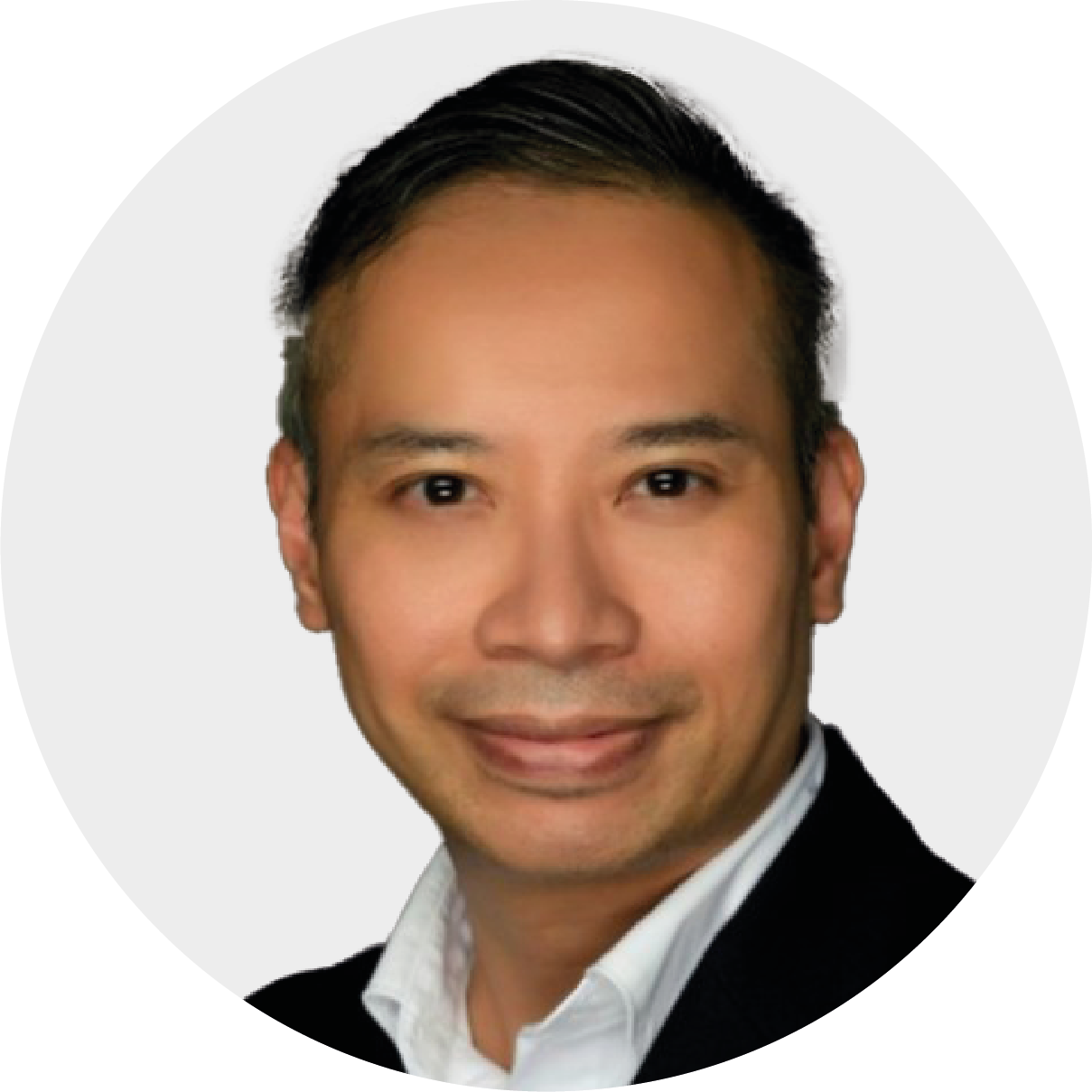 Vincent Au
Chief Investment Officer
ALPS Advisory
Vincent joined ALPS Advisory, a multi-family office, in 2018 as Managing Director and is the Chief Investment Officer. His main focuses are designing and developing investment strategies and solutions for UHNW & HNW clients, and actively managing ALPS's multi-asset portfolios and global equity mandates. Prior to joining ALPS, Vincent was a senior portfolio manager at Asia Capital Re in Singapore, an alternative investment portfolio manager at Aerion in the UK, a multi-asset portfolio manager at MMC UK pension fund and a G7 bond fund manager at British Airways Pension. Skilled in Credit Research, Equity Research, Asset Management, Portfolio Management, Capital Markets, Mutual Funds and Hedge Funds. A holder of a master's degree in International Trade and Finance from Lancaster University, UK. A CFA Charterholder and a Fellow of Chartered Institute of Management Accountants.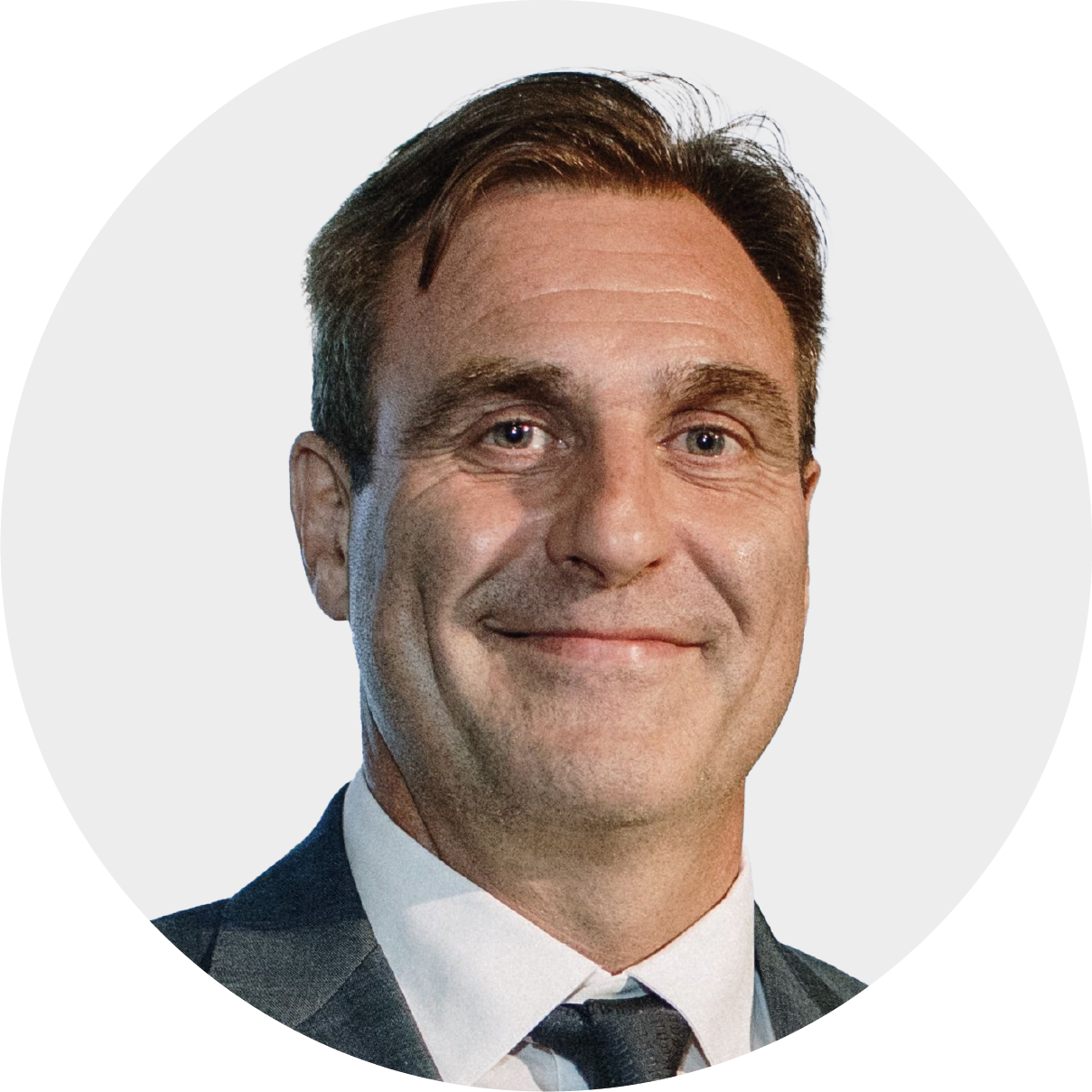 Simon Godfrey
Head of Advisory
Privé Technologies
Simon Godfrey is an asset and wealth management technology consultant with Hong Kong based firm Privé Technologies. Prior to that was head of product advisory at EFG Bank and head of APAC ex-Japan product management at Fidelity International in Hong Kong. Earlier in his career, he was an emerging markets investment specialist with BNP Paribas Asset Management and a portfolio manager and fund selector in Paris. He is EFFAS accredited, a CAIA charterholder and obtained the Certificate in ESG investing from the CFA Institute.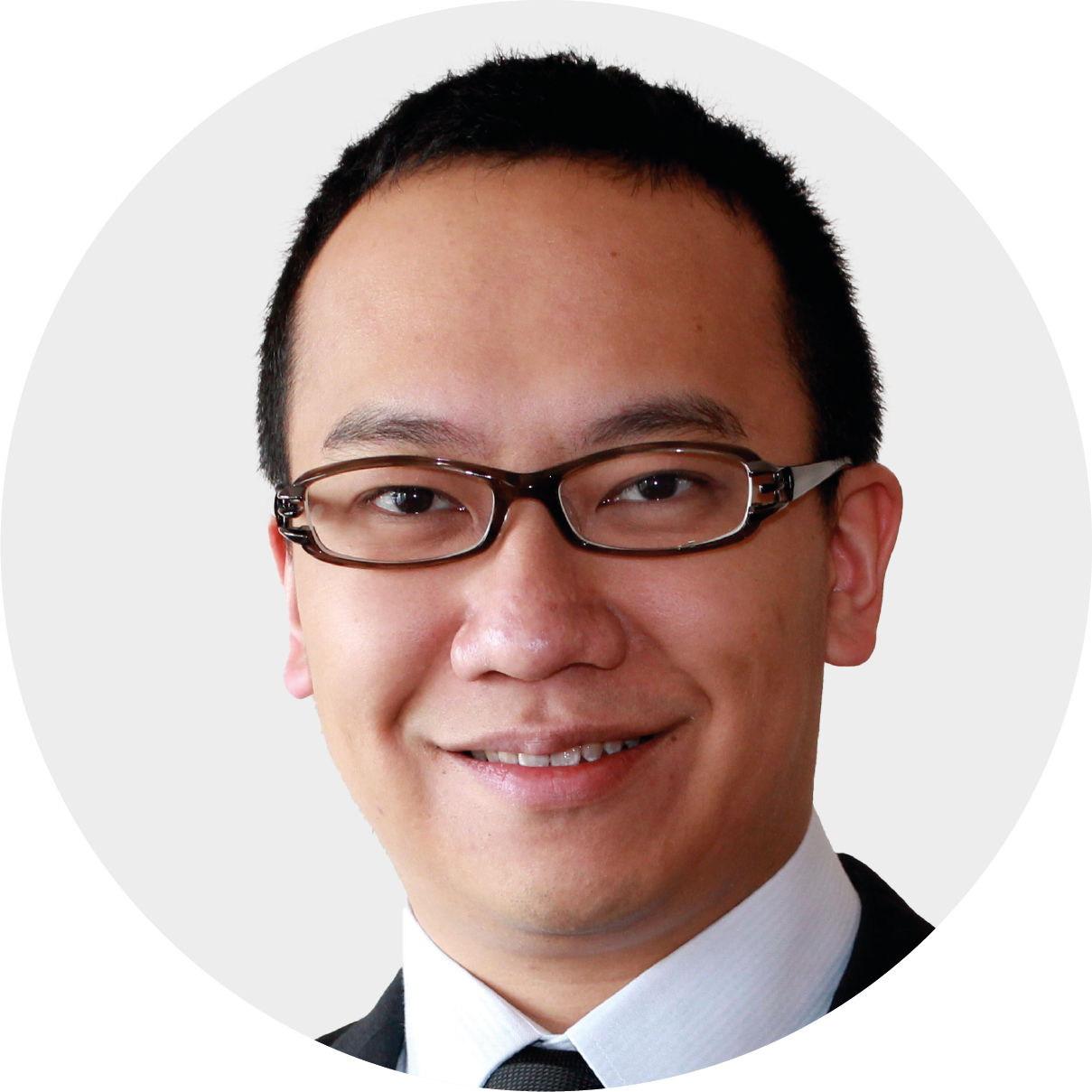 Kevin Liem
Managing Director
Masan Capital
Kevin Liem is the Managing Director of Masan Capital Limited, a family office that utilises both traditional and alternative investment methodologies. Prior to that, he was the Chief Investment Officer for the Asian region at Compagnie Bancaire Helvétique SA, a senior investment analyst for Aetos Capital and began his career as an investment banker with UBS Investment Bank.
Kevin is currently a member of the investment committee and a council member for the Hong Kong Baptist University, a board director and senior fellow of the Hong Kong Securities and Investment Institute (HKSI). In addition, he also serves on the investment committee and/or board for various organisations.
Kevin is a CFA charter holder and a Certified Public Accountant. He graduated with a Master of Taxation degree from the University of Waterloo and a Bachelor of Commerce (Honours) degree from the University of Toronto.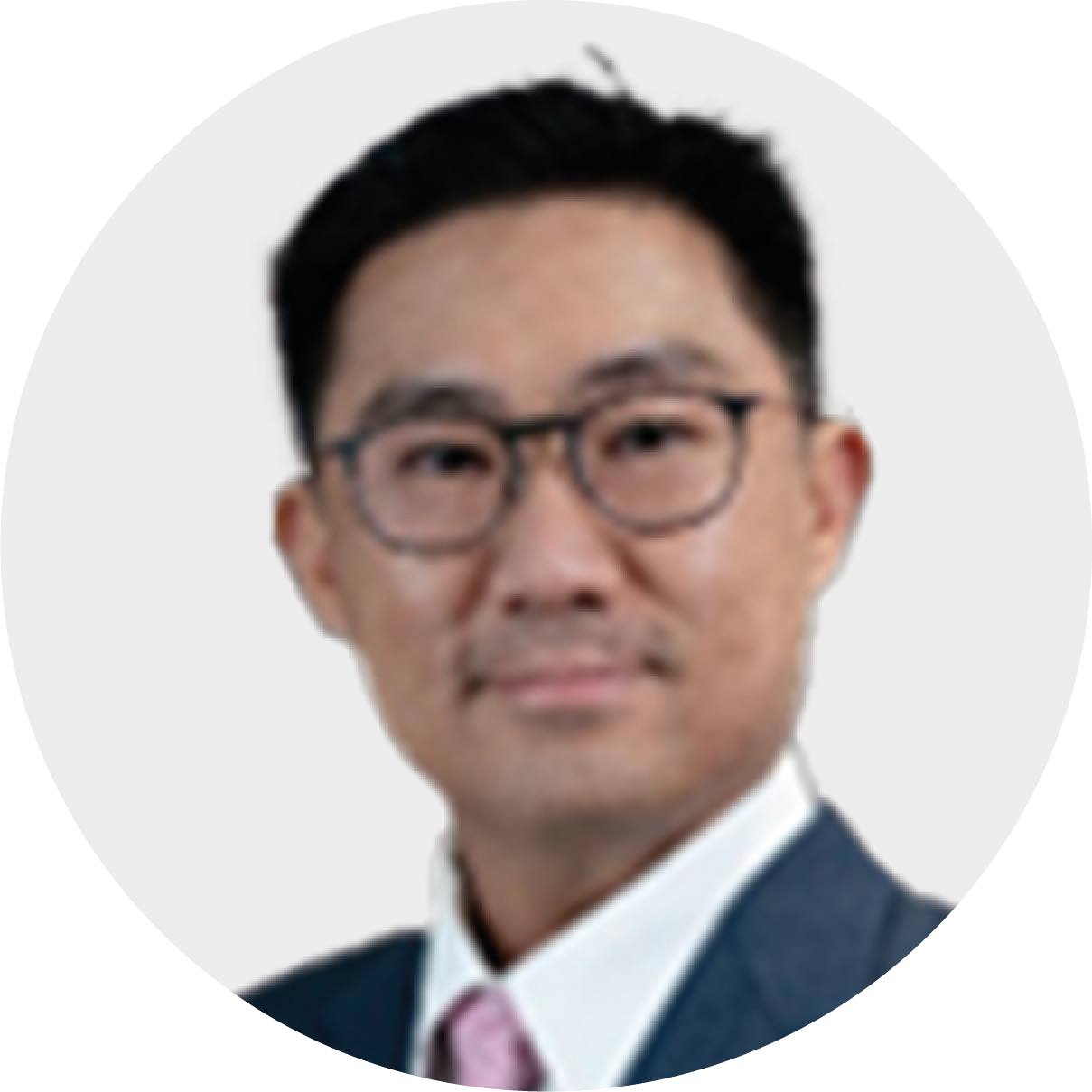 Jeffrey Yap, CAIA
Managing Director
Head of Investments and Wealth Solutions, Southeast Asia HSBC Global Private Banking and Wealth
Jeffrey heads the Investments and Wealth Solutions (IWS) team for Southeast Asia at HSBC Global Private Banking and Wealth. In this role, he is responsible for the delivery of investments, products, platforms and wealth solutions for the whole wealth continuum of Wealth and Personal Banking in Southeast Asia.
Jeffrey is a well-recognised investment professional in Asia with over 26 years of experience in global financial markets across asset classes. He has built and managed investment, trading, product and advisory teams for global financial institutions including hedge funds and private banks.
Jeffrey has a deep understanding of the trading, investment, products and risk management of various asset classes. He is unique among financial professionals in Asia with his breadth of experience ranging from equities, fixed income, FX, commodities, local currency debt to alternatives investments. Furthermore, his strong business acumen, mentoring and leadership experiences have enabled him to build strong businesses and manage successful teams regionally.
Prior to joining HSBC, Jeffrey worked as Managing Director in PAG, one of Asia's largest alternative investment firms and was responsible for the firm's public fixed income investments. Prior to that, he was Chief Investment Officer of Ark One as well as Managing Director and Head of Fixed Income Trading – Asia for Mizuho Securities.
Jeffrey is a CAIA charterholder and holds a MBA degree from Charles Sturt University and Honors Degree from University of London.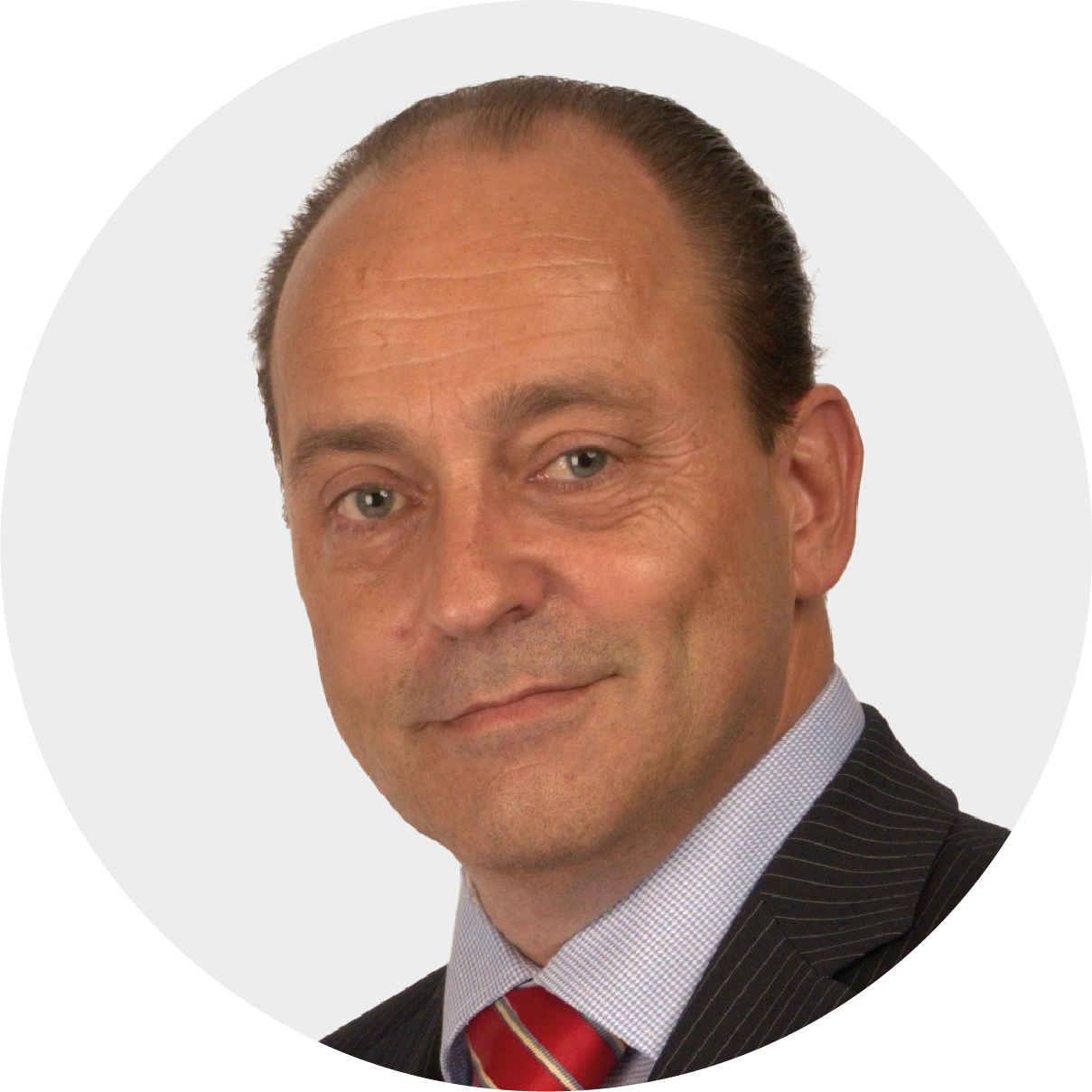 Arjan de Boer
Head of Markets, Investments & Structuring, Asia
Indosuez Wealth Managment
Responsibility
Drawing upon his extensive leadership experience and industry knowledge, Arjan is responsible for the entire products and services offering in Asia and overlooks the regional investment strategy.
Career
Arjan started his financial career with Hollandsche Bank Unie (HBU), serving Private, Corporate and Institutional clients within a dealing room environment, and subsequently became Head of Treasury & Special Products Private Clients in the Netherlands.
He has over 14 years of experience with ABN AMRO Private Banking, of which more than 7 years were spent in Asia. In early 2006, he relocated to Singapore to take up the position of Regional Head of Treasury & Special Products for Private Banking in Asia with ABN AMRO.
With his strong understanding of the needs of Asian clients, Arjan moved to Hong Kong in April 2010 and was appointed Head of Private Banking for North Asia. Following this, he was appointed Head of North Asia at ANZ Private Bank before being appointed Head of Integration for ANZ Retail & Private Wealth Asia in April 2016.
Arjan was appointed Head of Markets, Investments & Structuring, Asia at Indosuez Wealth Management in February 2017, initially based in Hong Kong and as of August 2022 based in Singapore.
Education
Arjan graduated with a Master of Science in Business Economics from Nyenrode University, the Netherlands.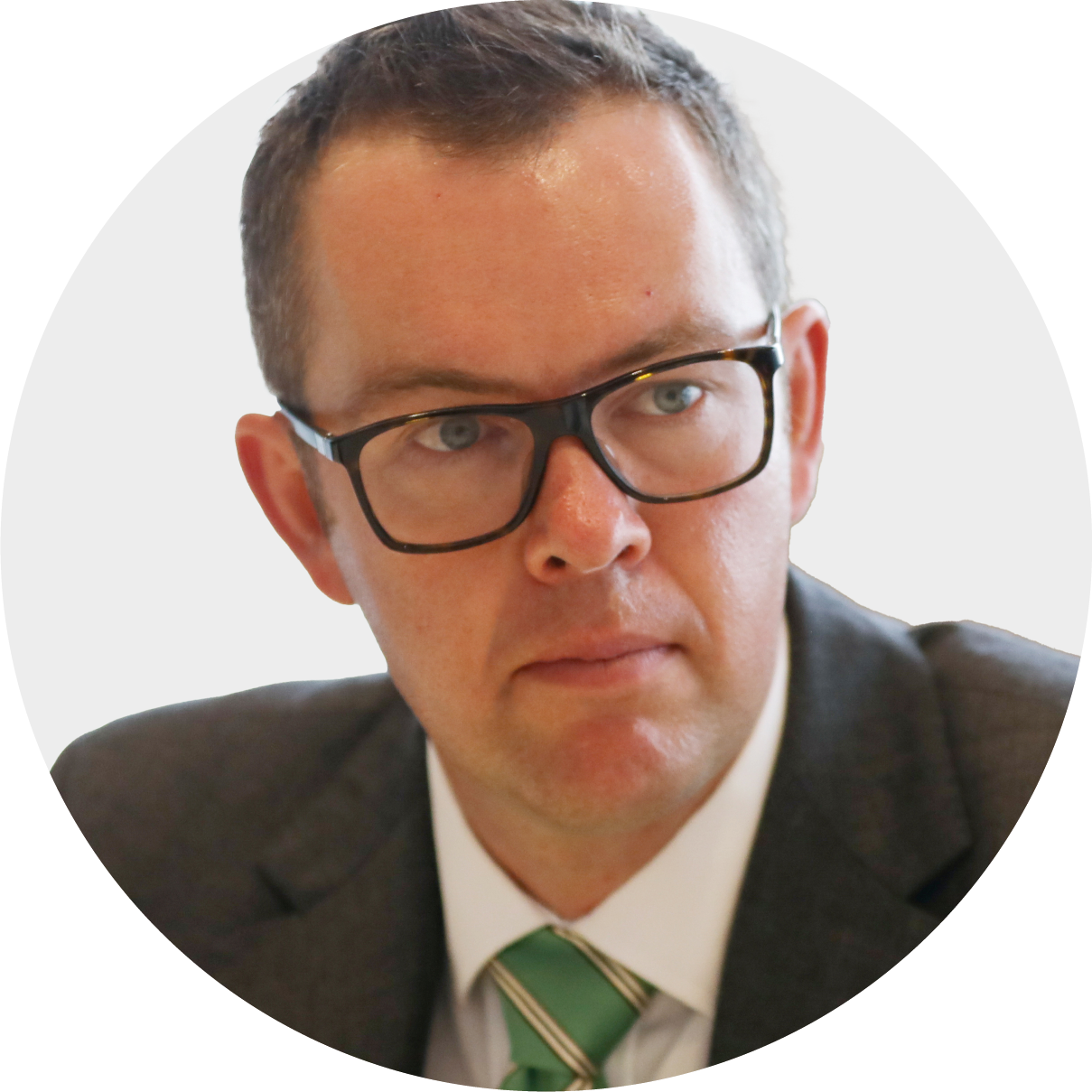 Isaac Poole
Chief Investment Officer
Oreana Financial Services
Isaac is the Chief Investment Officer for Oreana Financial Services, a wealth and asset management company operating across Asia and Australia.
Isaac's career spans central banking, risk management, asset allocation and investment consulting in major firms in Australia, the UK and Hong Kong, including Willis Towers Watson, NSW Treasury Corporation, Lloyds Banking Group and the Reserve Bank of Australia.
Isaac holds a PhD in Economics from the University of Sydney and is a Senior Industry Fellow with the School of Business and Economics at the University of Tasmania. Isaac is a Certified Investment Management Analyst certificant.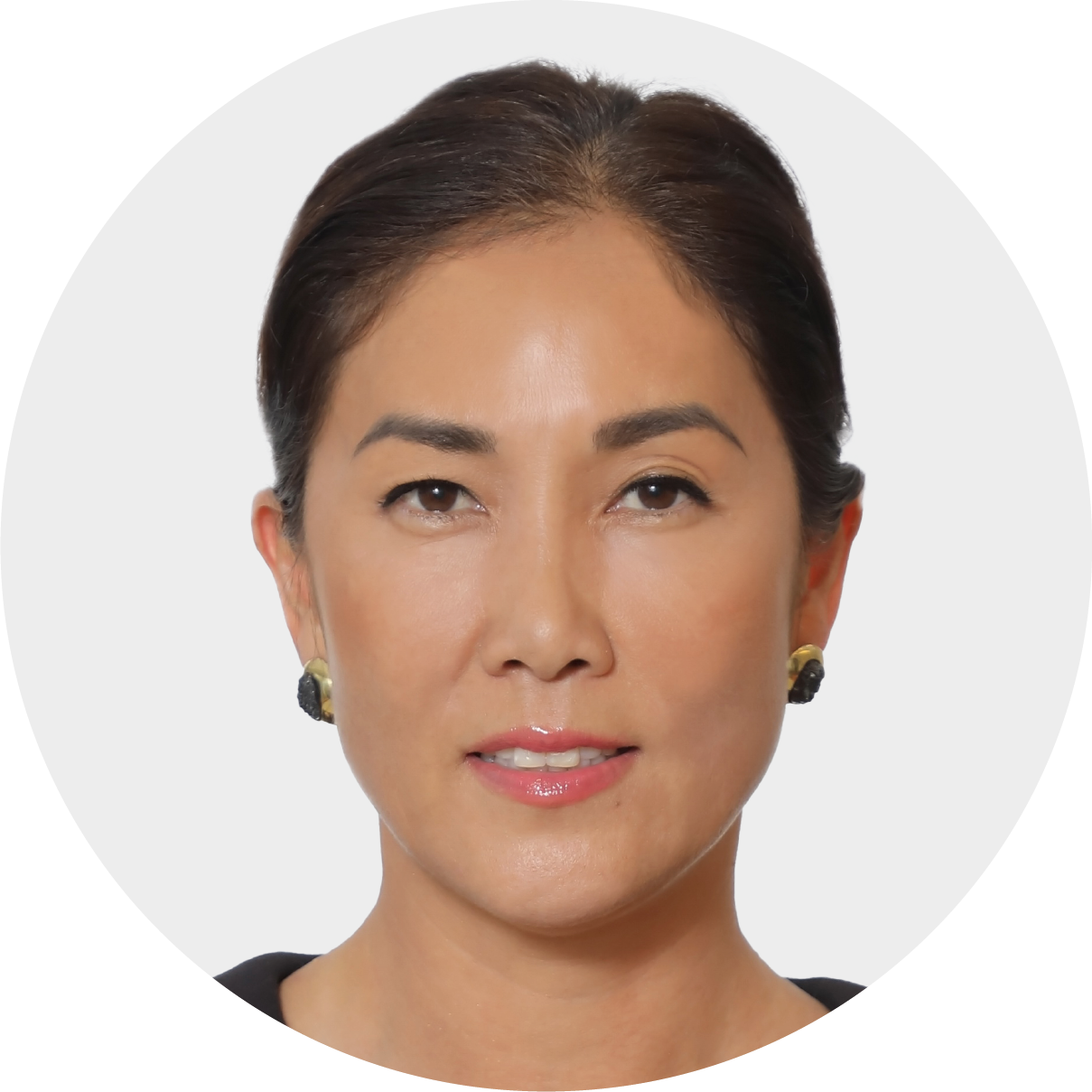 Julie Koo
Managing Director and Global Head of Third-Party Manager Solutions, Asia Pacific
Citi Global Wealth Investments
Julie Koo is Managing Director and Global Head of Third-Party Manager Solutions, Asia Pacific, for Citi Global Wealth Investments. Julie is responsible for driving the strategic vision for the business, developing new manager relationships, overseeing existing manager relationships and driving the global sales and marketing efforts for Citi's third-party business across all client segments. She is a member of Citi Global Wealth's traditional investments leadership team. Prior to her role, she was responsible for leading Citi Private Bank's managed investments business in the Asia Pacific region.
She started her career as an Investment Specialist in International/Global Equities at Fidelity in Boston, before moving to London in 2000 as an Executive Director for Institutional Business for EMEA. She moved with Fidelity to Hong Kong in 2006 as Managing Director and Head of Institutional Business for Asia ex­Japan. Subsequently, Julie spent 5 years in a similar role at HSBC Asset Management in Hong Kong, before joining UBS in 2015 as Head of Institutional Distribution for Asia Pacific, as well as Head of the overall Hong Kong business for UBS Asset Management.
Julie holds a Bachelor of Arts degree from Mount Holyoke College. She is currently registered with the Hong Kong Monetary Authority as Executive Officer, responsible for securities dealing, securities advising and asset management.