Pictet Asset Management has expanded its multi-asset offering with the roll out of the Pictet – Emerging Markets Multi Asset fund, according to a statement from the firm.
Launched this month, the strategy is available to professional investors in Hong Kong and accredited investors in Singapore. The firm has no plans yet of offering the fund to retail investors in both markets, according to a Hong Kong-based Pictet AM spokeswoman.
Elsewhere, the product is available in Europe, including the UK, France, Germany, Italy and Austria, according to the statement.
The fund has raised at least $50m in a short pre-launch marketing, it said.
Co‐managed by Shaniel Ramjee and Marco Piersimoni, the Luxembourg-domiciled Ucits fund invests in equities, sovereign bonds, credit, commodities, real estate, money markets and currencies.
The Pictet – Emerging Markets Multi Asset strategy's asset allocation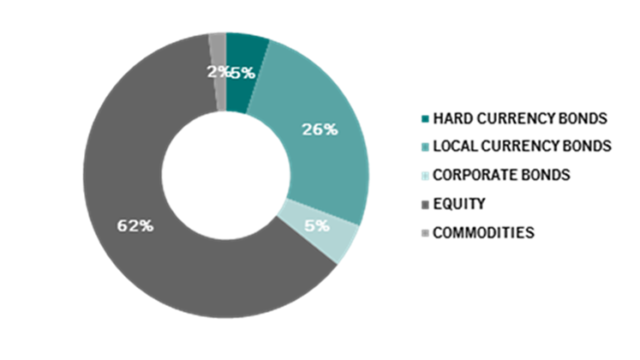 In a lower return environment, the firm believes that emerging markets offer the "best long-term returns globally", the statement said.
"Emerging markets offer the best value for investors," Olivier Ginguené, chief investment officer of multi-asset and quantitative investment at Pictet AM, said in the statement.
"However, emerging markets can be subject to higher levels of volatility, making asset allocation decisions difficult for investors. Our new strategy aims to take the stress out of that process for the investor, by taking those decisions on their behalf and smoothing returns across the economic cycle," he added.
In total, the firm manages 20 multi-asset funds globally.
Separately, the firm launched the Pictet Asian Bond Income last month, which is a Hong Kong-domiciled fund.
Pictet AM managed assets of $252bn as of the end of December 2020. In Asia, it has offices in Hong Kong, Osaka, Singapore, Shanghai, and Taipei, according to the statement.