The words from France's President, Emmanuel Macron, reverberated across the world last night: "The worst is yet to come." No doubt the energetic president was referring to the war in Ukraine, but Spy can't help but feel he may have been referring to markets, too. A spiking oil price, asset restrictions and potential commodity shortages all add up to a heady and volatile brew. Spy was reminded of the words in Baz Lurman's spoken song, Sunscreen, "The real troubles in your life are apt to be things that never crossed your worried mind; the kind that blindside you at 4pm on some idle Tuesday." Ukraine was a place on the map most people could not find a few weeks ago; today it is dominating our discourse and investment markets. We have been blindsided at 4pm, indeed.
If you can't beat 'em, join 'em? Capital Group, the Los Angeles-headquartered asset management giant, has become the latest manager to add a range of ETFs to its line-up. Unsurprisingly, all the funds launched are active variations and trade in New York. The new funds include strategies such as Active Equity: Dividend Strategy, International Focus Equity and Active Fixed Income. In total the firm has launched six ETFs which are aimed at being core portfolio building blocks and suitable for a wide variety of clients. There is no news yet if Capital intends to list the ETFs on exchanges outside of North America and in different currencies.
Abrdn reported improving results this week. Along with many other asset managers, the company has benefitted from rising markets. It was the commentary from Stephen Bird, Abrdn's CEO, that really caught Spy's eye, however. He acknowledged that Abrdn's portfolio included too many funds that were too similar and lacked differentiation. He was specifically referring to the UK market, but Spy read this as a global phenomenon. The truth is that many large managers, post-merger, have a similar problem. With so much consolidation having taken place in the last few years, the industry is ripe for some serious fund culling. Spy doubts these will be the last comments on this issue.
Have financial participants in Hong Kong been behaving better or have they just been caught less, wondered Spy. Hong Kong's Securities and Futures Commission (SFC) has imposed the lowest level of fines on the industry in the last year since 2016. The SFC only managed to find justification for HK$72.1m ($9.2m) of fines which was a 97% drop from 2020. The pandemic is being touted as the reason for the reduced number, which is rather surprising since working from home, away from the prying eyes of the compliance officers, must surely give wrong doers more opportunities to carry out their nefarious deeds. Spy shall watch this space with interest.
With the utter tragedy occurring in Ukraine, Spy was quietly amused to see a report that the Ukrainian tax office has kept its sense of humour, even if it is of the blackest sort. The agency has stated explicitly that if any soldiers capture any Russian tanks or other equipment of high capital value, they will not be expected to declare the windfall for income tax purposes. A communique reads: "Speaking by the letter of the law, combat trophies are not subject to reflection in the declaration for the following reasons: they were acquired not as a result of the conclusion of any type of transaction, but in connection with the full-scale aggression of the Russian Federation"
The last time Russia had a financial crisis, Long Term Capital Management, a highly leveraged hedge fund run by Nobel prize winners, blew up, bringing massive pain to investors and banks. Spy cannot help but feel, with the systemic squeeze on Russian assets taking place due to sanctions, that another large fund collapse can't be far away. When the value of one of Russia's largest banks, Sberbank, crashes 95% on the London Exchange in hours, surely someone, in Buffet's favourite phrase, is going to be found swimming naked. The tide is most certainly rushing out.
For those wanting to read more about contemporary Russian business, Spy cannot recommend Bill Browder's masterpiece, Red Notice, highly enough. Browder ran one of the largest hedge funds investing in Russia in the 1990s and early 2000s and paid the price for being too successful. He documents, with clarity and conviction, the utter ruthlessness of the Putin regime who stole $230m of taxes from the Russian state. The state's incarceration of Browder's Russian lawyer, Sergei Magnitsky, lead to his death. Browder has since become a campaigner for human rights. The memoir reads like a thriller and gives a frightening portrait of the regime currently waging outright war against Ukraine.
Making public forecasts is a mug's game, especially when you have been rather successful. Spy feels a modicum of pity for Cathie Wood, the CEO of Ark Investments. As the tweets below illustrate, her forecast on the oil price has been a shocker, but then few in the industry would have predicted $114+ prices this year. Spy suspects more than a whiff of tall poppy syndrome in those calling out her predictions.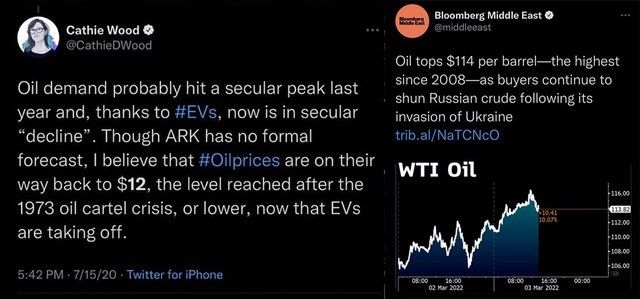 For Bitcoin believers, a little bit more encouragement this week. Lugano in Switzerland is going to make the crypto legal currency. Legitimacy is creeping up.
Spy's photographers have managed to find some new outdoor ad campaigns taking place. In Singapore, First Sentier in Raffles Place is promoting its curiosity, a quality Spy very much admires. It is usually curious people who drive the world forward.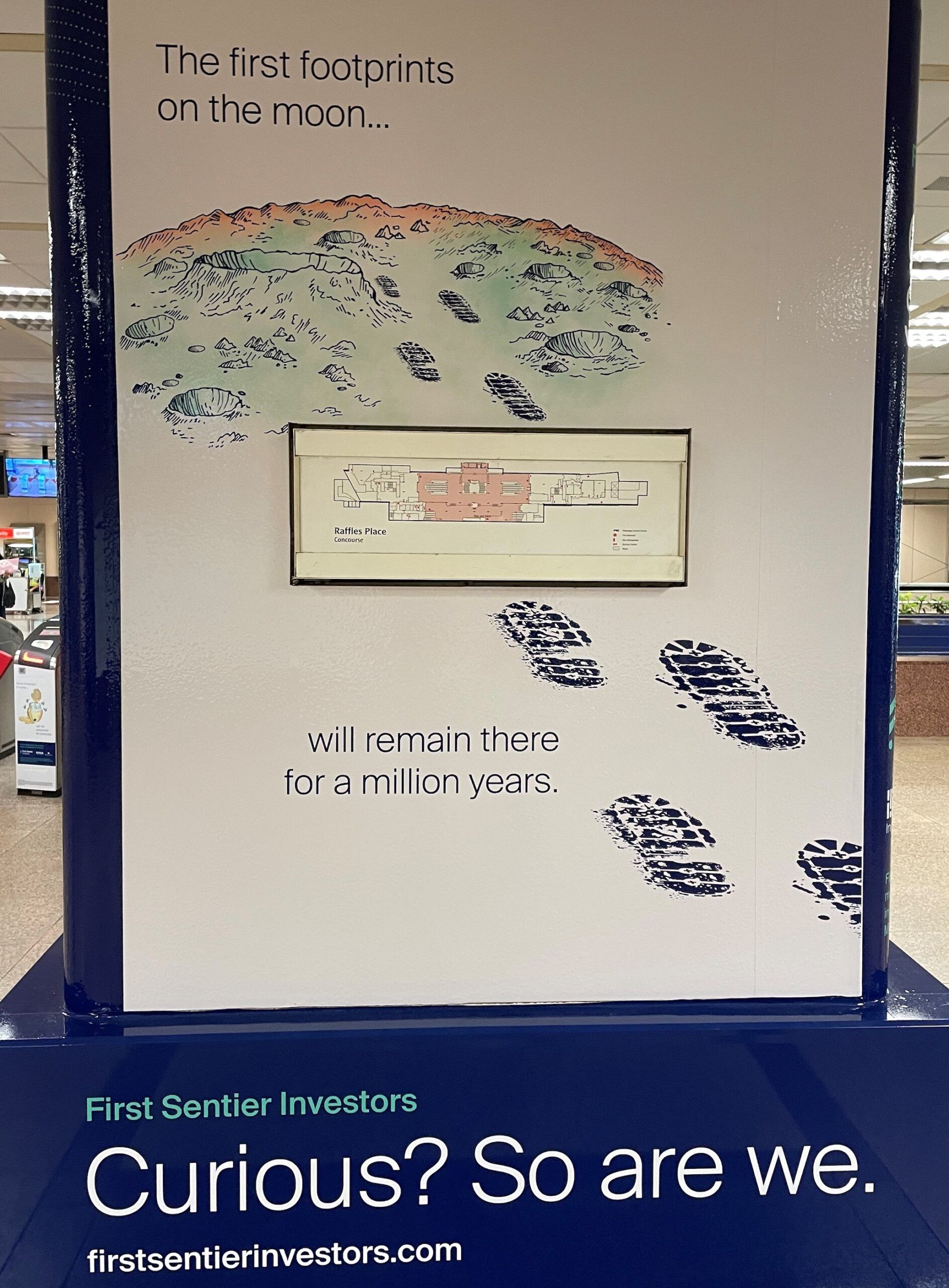 Meanwhile in Hong Kong, perhaps with slightly unlucky timing, considering the lockdowns and work from home orders, Fidelity has new campaign around its Apac dividend strategy.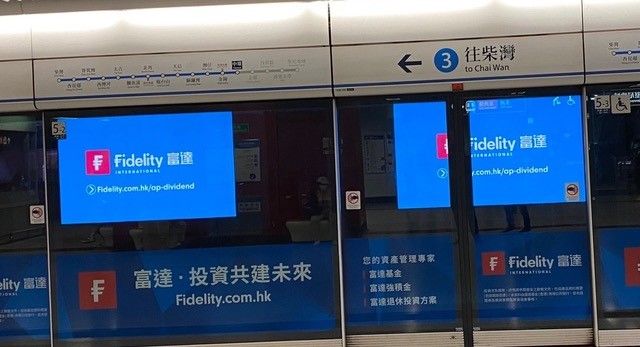 Until next week…