The Hang Seng Stock Connect China 80 Index measures the performance of the 80 largest stock connect-eligible Chinese companies that are listed in Hong Kong, Shenzhen or Shanghai.
Although there are several mainland China industry leaders in sectors such as technology, media and telecoms (TMT), healthcare, food & beverages and properties that are only listed on the Hong Kong Stock Exchange, there are several sizable companies in the consumers and industrial sectors are only listed onshore.
"With its cross-market coverage, the new index captures a more complete picture of the investment opportunities in China", according to Hang Seng Company, a wholly-owned subsidiary of Hang Seng Bank.
The universe is made up of mainland securities that are included in the Hang Seng Composite Index and are eligible for southbound trading under the stock connect scheme, and A-shares that are eligible for northbound trading under the scheme.
Top constituents are financials such as Ping An Insurance, China Construction Bank, China Merchants Bank, Ping An Bank, Industrial and Commercial Bank of China, tech giant Tencent, brewers Kweichow Moutai and Wuliangye Yibin, food delivery firm Meituan and battery-maker Contemporary Amperex Technology.
The Hang Seng Stock Connect China 80 Index, which is denominated in offshore renminbi, applies an 8% constituent weighting market capitalisation to avoid heavy concentration in a large cap stocks, and also employs a 40% aggregate capping on individual industry sectors in order to ensure a more balanced industry distribution for the index. It is calculated and disseminated in real-time at two-second intervals.
The starting date for the index was 3 May, and constituents and weightings will be reviewed every six months.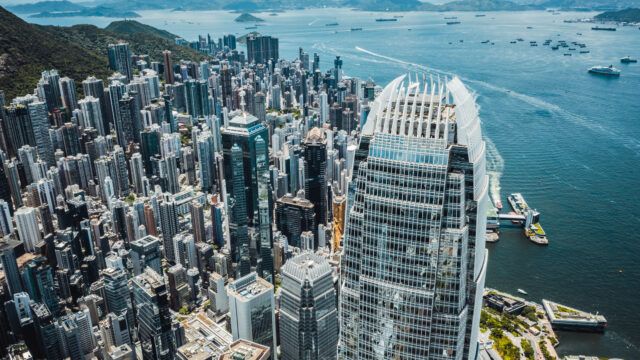 "By providing a more complete picture of the investment opportunities in China, the index offers onshore and offshore investors a valuable new strategy for investing in industry leaders that are listed in Hong Kong, Shanghai or Shenzhen," said Daniel Wong, director & head of research and analytics at Hang Seng Indexes Company.
The company manages and compiles about 950 indexes, including the Hong Kong equities benchmark, the Hang Seng Index, which was re-vamped in March. Other index series include the Hang Seng China Enterprises Index and the Hang Seng TECH Index, as well as Stock Connect, Greater Bay Area and sector-related indexes.
As at the end of 2020, assets under management in products passively tracking indexes in the Hang Seng indexes had reached a total of about $38bn, according to the company.
Hang Seng Stock Connect China 80 Index: top 10 constituents
| | | |
| --- | --- | --- |
| Company | A Shares weighting | HK Shares weighting |
| Tencent | – | 7.64% |
| Ping An Insurance | 3.82% | 2.45% |
| Kweichow Moutai | 5.77% | – |
| Meituan | – | 5.53% |
| China Construction Bank | 0.26% | 3.33% |
| Wuliangye Yibin | 2.85% | – |
| China Merchants Bank | 1.55% | 1.17% |
| Ping An Bank | 2.59% | – |
| Industrial and Commercial Bank of China | 0.63% | 1.88% |
| Contemporary Amperex Technology | 2.23% | – |
Source: Hang Seng Indexex