Overall ETF flows into Asia rose during the first half of the year despite a mixed market backdrop, according to data published by LSEG Lipper.
According to the data provider, Asia Pacific ETF assets under management stood at $1.04trn at June-end on the back of $29.73bn in fund inflows.
For Japan, the figures were $505.21bn and $2.01bn respectively, while for China, they were $134.33bn and $-0.03bn respectively.
Globally, the ETF industry recorded inflows of $334.4bn during the first half, unsurprisingly led by North America with $229.21bn in inflows.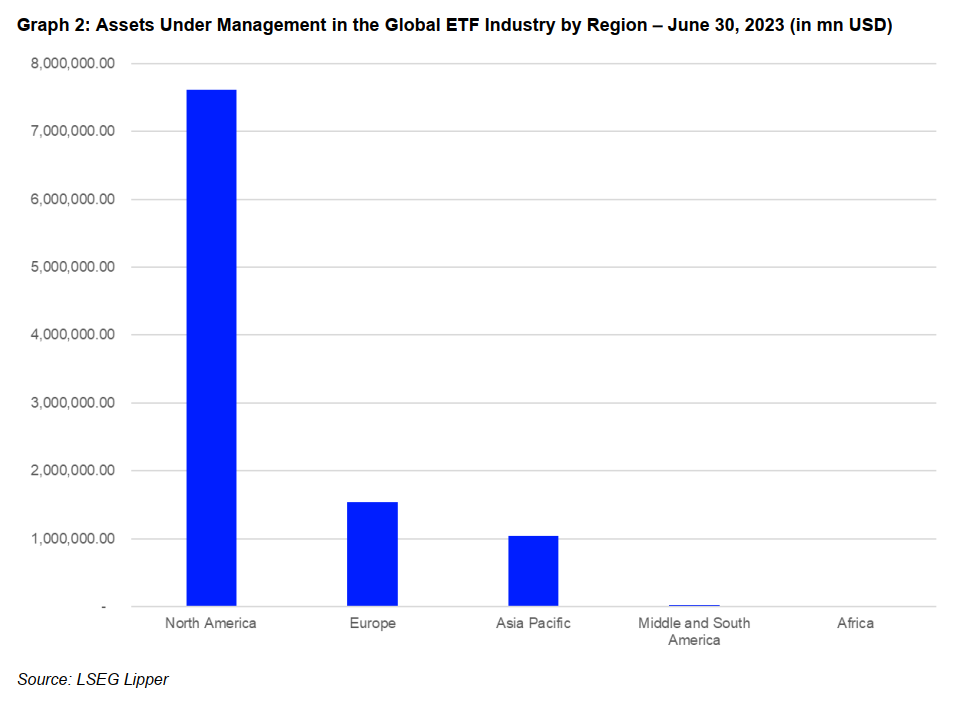 In terms of products, equity US had the highest assets under management by far at $3.22bn, which was followed by equity US small and mid-cap ($655.7bn), equity global ex-US ($613.6bn), equity Japan ($532.4bn) and equity global ($345.6 bn).
In terms of promoters, BlackRock with its iShares range also unsurprisingly remained by far the largest with $3.24trn of AUM followed by Vanguard ($2.31trn), State Street Global Advisors ($1.16trn), Invesco ($460.2bn) and Charles Schwab Investment Management ($293.3bn).
One surprise in the data was that bond ETFs outstripped equity ETFs slightly as the best selling asset class during the first half. Bond ETFs recorded net sales of $160.1bn followed by equity ETFs ($158bn), money market ETFs ($8.1bn), alternatives ETFs ($7.7bn), and "other" ETFs ($2.8bn). Real estate ETFs (-$0.0001bn), commodities ETFs (-$0.3bn) and mixed assets ETFs (-$2.0bn) all recorded net losses.