How can investors best take advantage of innovation themes?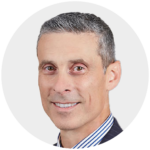 George: It is becoming more crucial to identify and invest in themes as they have a profound effect on company revenue and earnings potential, acting as economic tailwinds.  Importantly, themes also have an impact on the way organizations conduct company research.  These transformative effects and impacts accelerate adoption, shorten product life cycles, create a constant need to innovate and improve or be disrupted potentially out of business.  In addition, thematic opportunities typically strive to exploit entrenched or inefficient companies, business models, and ecosystems or even create of entirely new opportunities as well, where a service, product, or IP never existed before. Investors can best take advantage of innovation themes through investing in active equity firms experienced in understanding and assessing Themes.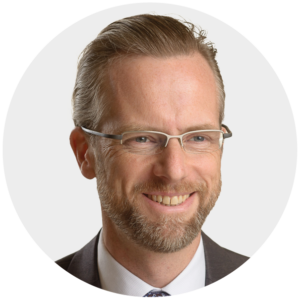 Andy: Opportunities within the cloud value chain framework can largely be broken down into three layers – enablers, solutions and beneficiaries. Enablers are companies making the hardware components that build and power the cloud platform and supporting infrastructure. Solutions refers to infrastructure providers and software companies that offer the cloud as a solution to users. Beneficiaries are innovators using cloud technology to disrupt their own industry. This last layer has the broadest application as the cloud has the potential to offer solutions across industries old and new.
What are the risks to adopting a thematic investment approach?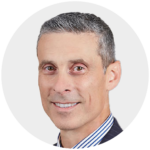 George: There are several key considerations for investors, including:

How transformational is the specific theme?
How big is the market impacted?
What specific exposure does the thematic opportunity give the investor?
How does that align with your goals and objectives?
How does the specific strategy achieve that objective?
How wide or narrow is the scope of the thematic opportunity, both the theme itself and the investment portfolio under consideration?
Thematic investing identifies transformational changes or trends that are reshaping the economic landscape.  Our experience across the better part of two decades in thematic investing, is that deep fundamental research and proper assessment of the full mosaic are critical to successful thematic investing.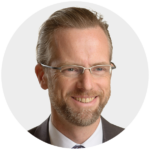 Andy: Many investors in Asia have been drawn to thematic investing since this area has recently generated attractive returns, particularly the information technology and health care sectors. However, Capital Group prefers to focus on companies rather than themes. One of our key differentiators has been the durability of our investment process and our disciplined focus on identifying and investing in companies that are at the forefront of change. We believe a focus on individual companies enables investors to capture a broader set of growth and innovative opportunities across a wider range of market capitalisations.
The Fund Selector Asia Spotlight On: Innovation will run on 18 – 21 Oct and ends with a LIVE event (on the 21st) where we will bring together a panel of fund selectors and the fund managers to discuss their views and join an interactive Q&A session.
Find out more about our Spotlight On: Innovation here: https://fundselectorasia.com/spotlight-on/innovation/