Spy joins the rest of the United Kingdom and Bonhill's British staff in mourning the death of Her Majesty, Queen Elizabeth II. Although the era of the UK's colonial involvement in Hong Kong has long since past, Spy is all too aware that many Hong Kongers still feel some affection to their former monarch. Much ink will be used up in the next few weeks and months describing the life of this extraordinary woman. She exemplified public service and duty to her country and those countries who have chosen to remain part of the Commonwealth. As a global figure, her reputation for quiet fortitude in the face of tumultuous global events, can hardly be exaggerated. As a head of state, she has shown a remarkable ability to provide steadfast continuity while politicians came and went, many showing far less quality and grasp of global events than herself. She will be sorely missed by her nation but also, no doubt, by other countries whose affection and admiration she endeared. May you rest in peace, Ma'am after a life well lived.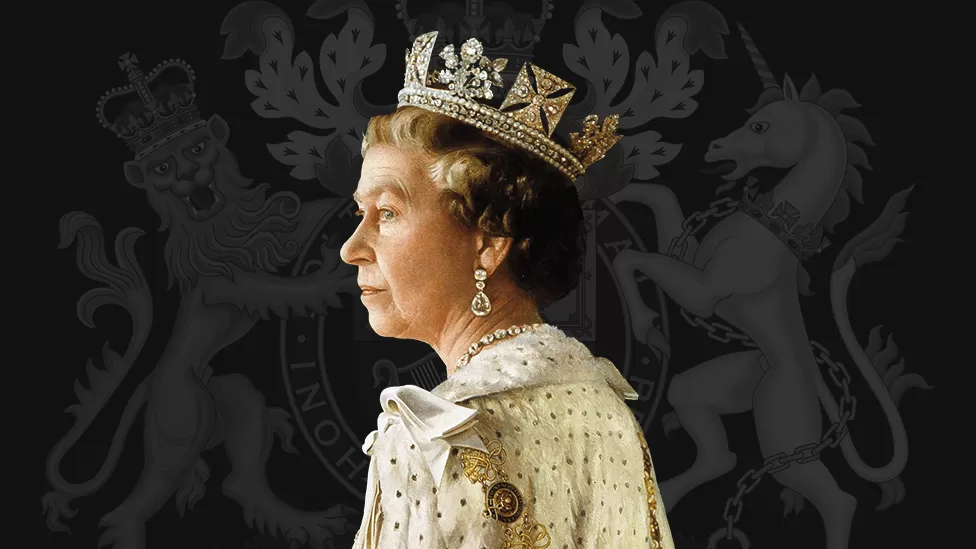 As the UK, and London, in particular, remains one of the world's prominent financial centres, unsurprisingly, the finance and asset management industries have been paying respects to the Queen. Spy has seen dozens of tributes across social media and asset manager websites. For an industry that likes to think it acts long term, the Queen's longevity and quiet wit are an inspiration. Perhaps her most appropriate quote, that all portfolio managers should heed, was "it's worth remembering that it is often the small steps, not the giant leaps, that bring about the most lasting change."
Franklin Templeton has joined the rush of companies offering an ETF to target the metaverse. The fund has been listed in Europe on various exchanges, including London, and follows the Solactive Global Metaverse Innovation Index. Surprisingly, China A-shares are not available for inclusion in this particular fund. Spy would have thought that the region's incredible innovation would appeal to investors. Franklin Templeton has priced the new fund very keenly: it is only charging 0.30%. The manager suggested: "there appear to be tremendous real-world business opportunities for investment in this space considering that by 2030 the e-commerce market could grow to between $2.0–$2.6 trillion." Big numbers indeed, reckons Spy.
Bitcoin and other digital assets may have had a torrid few months but Spy keeps on hearing about large institutions investing one way or another in the crypto universe. Winton, the hedge fund group, recently posted a job advert that seeks an analyst to support development of its crypto systematic trading strategies. The role is London-based. Meanwhile, here in Asia, multi-family office Whampoa Group has set up a special unit, Whampoa Digital, which is apparently creating four funds to target different parts of the crypto opportunity set. Schroders, Abrdn, Fidelity, BlackRock and many others have all been investing in the space of late.
"It's tough to make predictions, especially about the future" is a quote often attributed to baseball-playing philosopher, Yogi Berra. Or, if you prefer films "… never make predictions – especially about the future", said movie mogul, Samuel Goldwyn. That advice is clearly not being heeded by Cathie Wood at ARK. On Wednesday this week, the firm announced that current director of research, Brett Winton, is to be promoted to the newly-created role of Chief Futurist. Spy wonders if he saw it coming? More importantly, will he be able to do more than look through the glass, darkly?
One person who did not see the future clearly was ECB president Christine Lagarde. She admitted yesterday that the eurozone central bank had got its inflation forecasts wildly wrong and is now playing catch up. Boosting rates by 0.75% she has set European interest rates on a more aggressive trajectory. She still "does not expect a European recession". With her track record, Spy will take that view with a pinch of salt. The wind was rather taken out of Lagarde's sails by Fed Chairman, Jay Powell, who continued his hawkish comments and markets seem to predict another 0.75% raise from the Fed, too. The pain is now spreading rapidly. Mortgage rates in the US jumped to 5.9%, the highest level since 2008. Those multi-million dollar jumbo' mortgages spell trouble ahead.
The single best bit of debt marketing in history must have been the rebranding of junk bonds to high yield. Spy suspects that the word junk is about to re-enter our common vernacular as defaults rise with rates. Spy humbly suggests a new term may be even more useful: zombie bonds. The number of companies that have been kept afloat by issuing near-zero interest debt is as scary as any horror apocalypse movie.
The numbers simply get bigger and bigger. First Spy heard 30 million, then 50 million and this week read a figure of 68 million. These are supposedly the number of apartments and houses in China that are sitting empty. Even if the figure is at the low end, the problem is absolutely catastrophic. Property funds, REITs and personal investors are facing an oversupply nightmare. Spy understands that local authorities are now blowing up buildings to reduce supply. Ireland did this after their last property crash and now, ironically, is sitting with a major housing shortage 12 years on. Sometimes, you can't win!
Until next week…