Net inflows to Japan hit ¥946.3bn ($6.6bn) last month, the largest amount this year and closing in on the ¥1.29trn figure recorded last December, according to Morningstar Direct data.
Interest in Japanese assets has been insatiable this year, boosted by the fact that the country is one of the few globally still to boast negative real interest rates as well as ongoing corporate governance reforms.
Equity funds in particular recorded strong momentum as both Japan equities and world equities more than doubled their net inflows compared with June, coming in at ¥168.4bn and ¥453.5bn respectively.
The growth in Japan equities was primarily driven by a surge in passive funds, while passive funds also counted for the lion's share of world equity flows, although there the figures were broadly flat month on month.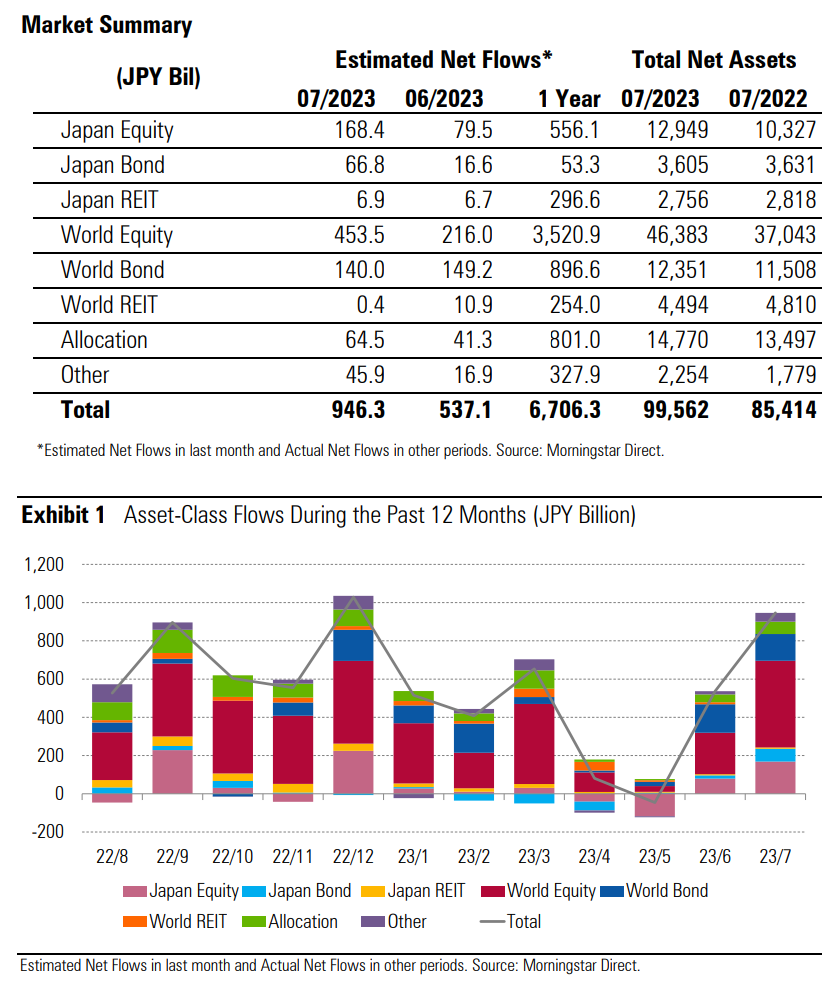 Meanwhile, in fixed income, Japan bond funds recorded inflows of ¥66.8bn in July compared with ¥16.6bn during the previous month, driven in part by a newly launched fund.
World bond funds were actually slightly down at ¥140bn compared with ¥149.2bn during June.
Finally, other category funds, mainly led by wrap and bull/bear funds rose to ¥45.9bn from ¥16.9bn the previous month, while world REITs suffered, falling by more than ¥10n from the previous month.