In August, there were net inflows to open-end funds in Japan of ¥948.4bn ($6.48bn), a slight increase from the previous month's figure of ¥944.4bn, according to Morningstar Direct data.
Both Japan and world equity funds increased from the previous month by about ¥30bn, with Japan equity up to ¥194.7bn and world equity up to ¥485.2bn.
Within Japan equity, small/mid-cap and large-cap funds were roughly flat, while the increase mainly came from passive funds, which rose to ¥93.6bn.
Similarly, for world equity, momentum was weak among active funds, with the increase largely a result of passive funds.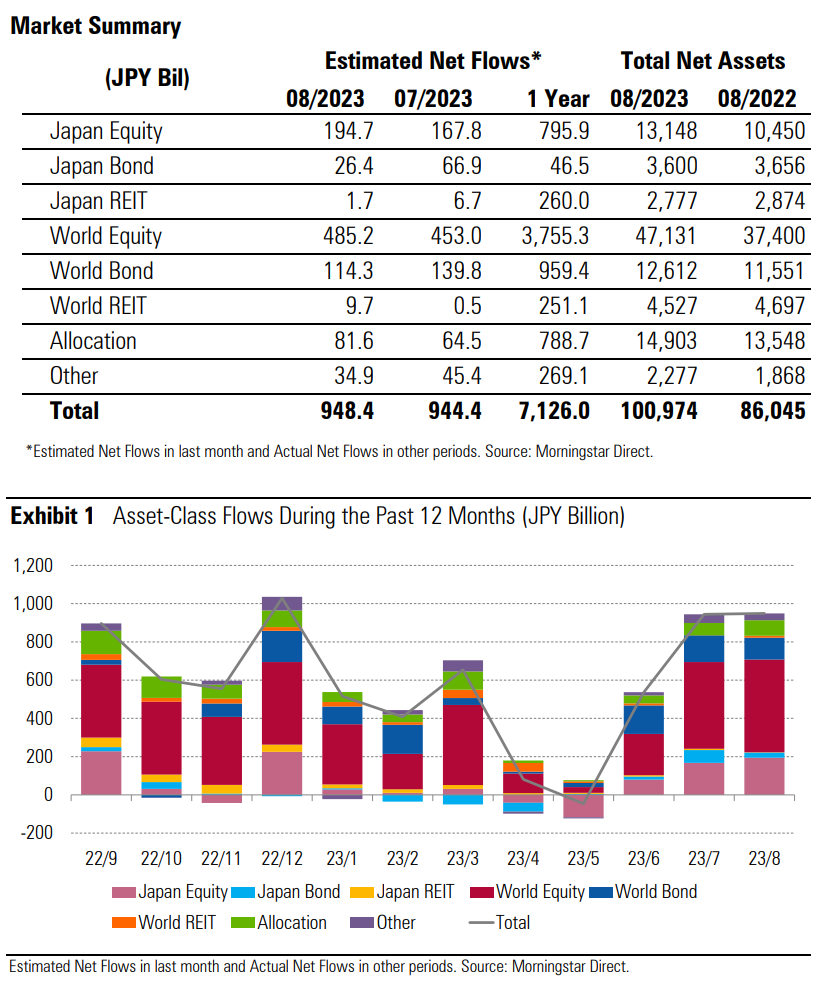 In contrast, Japan REIT funds saw inflows fall to just ¥1.7bn, but world REIT inflows were up nearly ¥10bn to ¥9.7bn.
Morningstar noted that global REIT funds had recorded net outflows for three months previously and barely recorded inflows in August.
Finally, both Japan bond and world fund saw inflows fall, down to ¥26.4bn and ¥114.3bn, albeit Morningstar noted that the level for world bond remained high.
Morningstar also noted that the reason for the decline in world bond was in part due to a fall in inflows to high-yield bonds.