Hong Kong-based Asia fixed income specialist Income Partners has received approval from the China Securities Regulatory Commission (CSRC) to launch its Managed Volatility High Yield Bond Fund to mainland investors via the Hong Kong-China Mutual Recognition of Funds (MRF) scheme, according to the regulator's records.
The fund, which will be the firm's first MRF product, will be launched through Hwabao WP Fund Management in May, according to Suen Son Poon, chief operating officer at Income Partners.
The firm aims to bring the MRF fund to corporates and qualified investors and has no plans of offering it to retail investors, Poon noted, without elaborating.
The fund is denominated in renminbi and invests in high yield bonds, with a focus on Greater China and Asia.
The Managed Volatility High Yield Bond Fund's geographical and sector allocations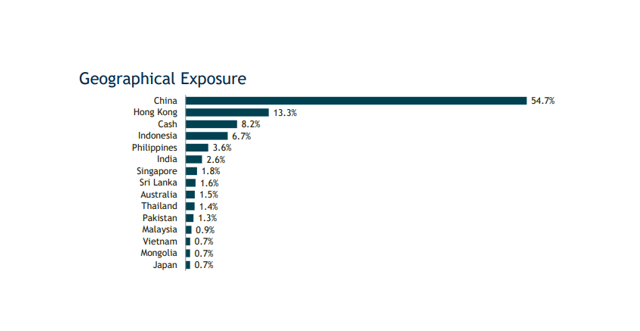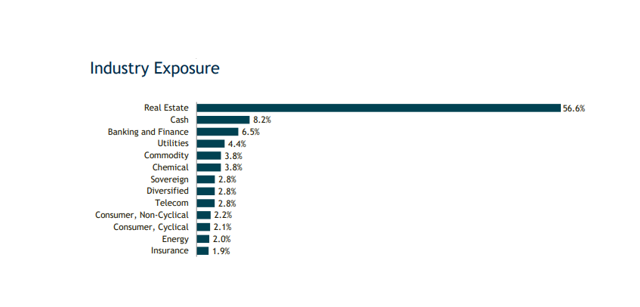 "The product provides exposure to US dollar high yield assets, without the need for onshore investors to offshore their renminbi," Poon told FSA. "Despite the recent surge in US dollar yields, which will come down over time, Asian high yield continues to provide attractive investment opportunities in a low yielding environment."
Income Partners has another Hong Kong-domiciled fund, the RMB Bond Fund, but the firm has no plans of selling that under the MRF, according to Poon.
The Income Partners Managed Volatility High Yield Bond Fund vs category average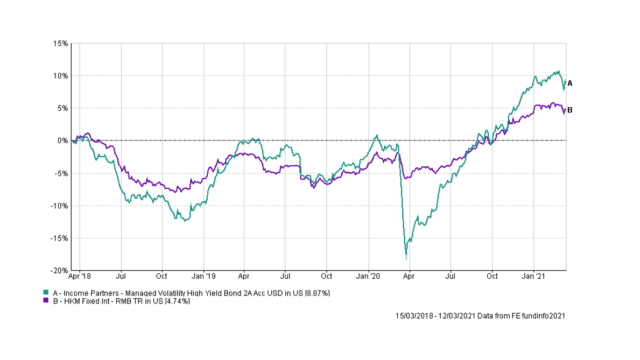 CHINA AMC, E FUND
Separately, China Asset Management and E Fund Management in Hong Kong also received approval from the CSRC to launch funds in the mainland via the MRF.
The funds are the ChinaAMC Select Fixed Income Allocation Fund and the E Fund Select Bond Fund, CSRC records show.
Like Income Partners, this will be the first time that both China AMC and E Fund will offer Hong Kong-domiciled funds to mainland investors vai the MRF.
However, both their China-based parents are already participants of the scheme, with mainland-domiciled funds sold to Hong Kong investors via the MRF, according records from Hong Kong's Securities and Futures Commission (SFC).
Ten more products from six firms are still waiting for CSRC's approval, including funds managed by Fidelity, BOCHK Asset Management, Gao Teng Global Asset Management, BEA Union Investment, Fuzhou-based China Industrial Securities International Asset Management and UBS Asset Management.