Spy's inbox was unusually active with press releases and insight pieces from long / short equity managers this week. After a first half in which markets seemed to defy the ever-steady march to higher global interest rates, the short side seems to sniff an opportunity. Whether investors will take notice is another question. Spy spoke to a portfolio manager at a local wealth management firm who commented, "I prefer to trim back my holdings and not actively go for the short side. Although, admittedly, one or two clients have been asking about long / short strategies for a bit of insurance."
Does the world need yet another large-cap active ETF, wonders Spy? AllianceBernstein seems to think so. This week, the firm rolled out AB US Large Cap Strategic Equities ETF, which is managed by AB's CIO of strategic equities, Shri Singhvi. The new ETF has an expense ratio of 0.48%, so it is not exactly on the cheap side for a large cap fund. The strategy holds about 75 different stocks and includes some firms you might have heard of… Microsoft, Alphabet, Apple, Visa, Amazon and UnitedHealth. With such a familiar set of names, Spy is assuming AB is hoping that its weightings are the key to better performance.
Is the SEC finally getting serious about greenwashing and other misleading terms? This week it has proposed that fund managers are forced to define the terms they use in their fund names. ESG is of particular concern to the SEC as it wants "truth in advertising". It will also extend to innovative areas such as artificial intelligence. The rule, if adopted, would require investment advisers to make sure that a fund with a name that implies a focus on companies with a particular set of characteristics has 80% of its investments reflecting the plain English meaning or established industry use of a term in question. Spy is not entirely sure why the threshold is a mere 80%? Surely the market is broad enough to cope with 100%?
Are small-cap investors finally having a moment in the sun? In the first half of the year, actively managed large-cap funds generally underperformed the S&P 500, according to S&P Dow Jones Indices' mid-year 2023 review. In general, about 60% of large-cap fund managers underperformed the bellwether S&P 500, which was up 16.9% during the first six months of 2023. However, smaller cap managers that were actively investing, did a whole lot better than their benchmark. More than half, 52%, of active mid-cap funds outperformed the S&P MidCap 400 index, which climbed 8.8% in the first half of the year. Even more brightly, looking at the broader S&P SmallCap 600 index, 72% of active small-cap funds outperformed that index.
Get out the popcorn. Hollywood is bringing the bonkers story of the meme stock era to the big screen. A new film, Dumb Money, will arrive in Hong Kong in October which looks at the ordinary, non-financial people who bet their life savings buying stocks based on discussions and recommendations in online chat rooms and Reddit posts. Is this a David vs Goliath story with a happy ending? Spy is convinced a lot of people made, and then lost, a vast amount of money as stocks worth very little were pumped and subsequently dumped. Wall Street seldom loses in the long run and in this era, once again, smart money eventually beat the dumb money hands down.
The US market has not exactly had a great week. As higher rates bite, the market has swooned and most markets across the world has followed suit. $1trn has been wiped out so far in the US markets.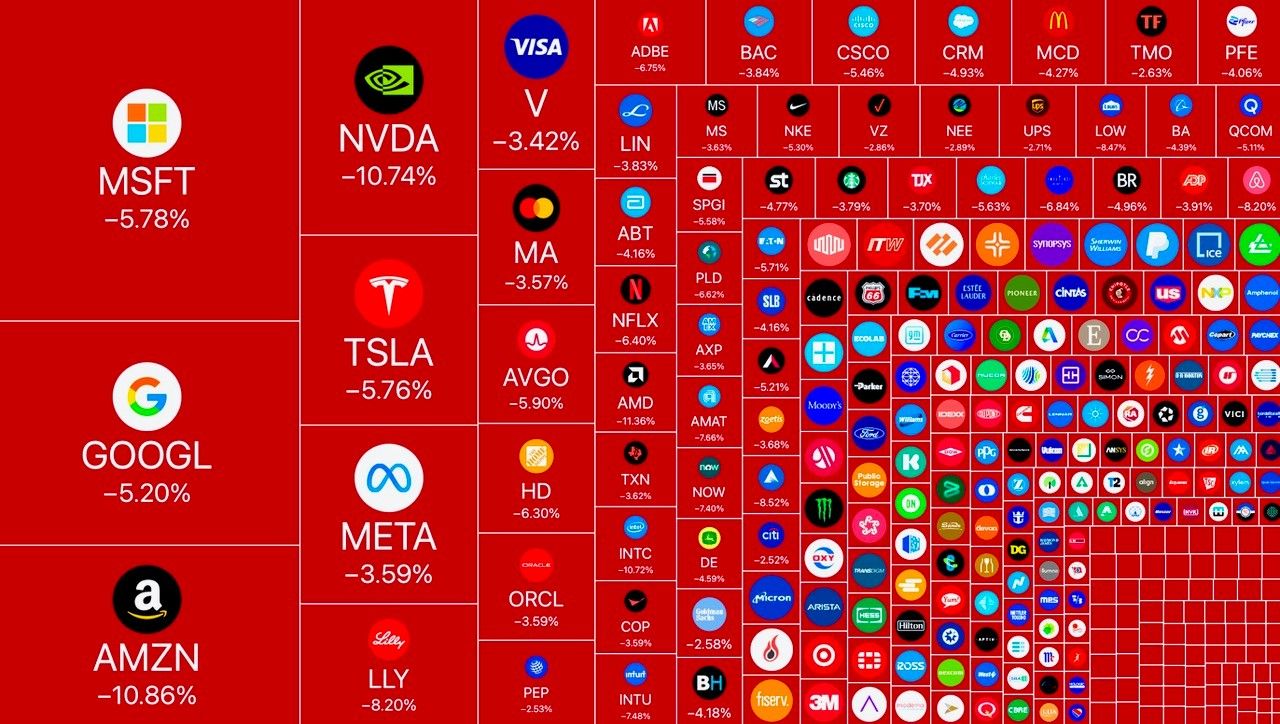 Never forget the benefits of dividends. This simple, but often overlooked truth, was being touted by Franklin Templeton this week. It is hard to disagree with such a compelling chart.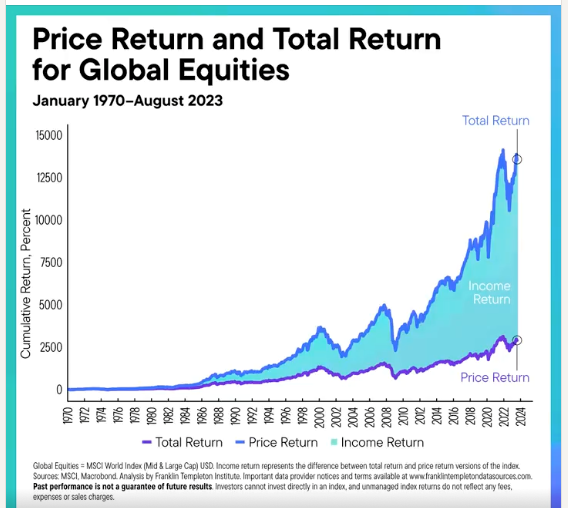 Hat tip to Pictet Asset Management. The firm has an interesting insight from their team on the discussions surrounding net zero and the building industry. It is worth reading in full, here. This line caught Spy's eye, "investors now realise, the techniques used to construct vital infrastructure are no longer sustainable; the real estate sector alone accounts for around 40 per cent of global carbon emissions… [and] traditional building techniques cause irreparable harm to the environment, damaging land, water and biodiversity – which are among the key environmental dimensions as identified by the Planetary Boundaries model." Ouch.
Spy's quote of the week comes from the Austrian-British economist, Friedrich August von Hayek: "The curious task of economics is to demonstrate to men how little they really know about what they imagine they can design." Cynical, not a jot – merely realistic.
And a bonus one from William Feather, "One of the funny things about the stock market is that every time one person buys, another sells, and both think they are astute."
Until next week…