Speaker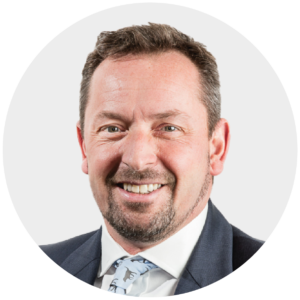 Mark Holman
Partner, CEO and Portfolio Manager, TwentyFour Asset Management
Mark Holman is one of the founding partners of TwentyFour Asset Management, and serves as the firm's Chief Executive Officer. He sits on the firm's Executive Committee, which has the overall responsibility for the day-to-day running of the firm, as well as the Board of Directors, which sets the overall strategy and direction of the business. Day-to-day, Mark is also a key member of the firm's Multi-Sector Bond team. He is a member of the firm's Investment Committee.
Mark has over 30 years of experience in fixed income markets gained across a variety of senior roles in asset management and investment banking, including positions at Barclays Capital, Lehman Brothers and Morgan Stanley.
Company profile

Vontobel Asset Management is an active asset manager with global reach and a multi-boutique approach. Each of our boutiques draws on specialized investment talent, a strong performance culture and robust risk management. We deliver leading-edge solutions for both institutional and private clients.
Our commitment to active management empowers us to invest on the basis of our convictions. We deliver value through our diverse and highly specialized teams. Employing around 400 professionals worldwide – including 160 investment specialists – we operate across thirteen locations including Switzerland, Europe and the US and create strategies and solutions covering equities, fixed income, multi-asset and alternative investments.
The goal of achieving excellent and repeatable performance has been fundamental to our approach since 1988. A strong and stable shareholder structure guarantees our entrepreneurial independence and protects the long-term mindset that guides our decision-making.
VIRTUAL EVENT
Watch the Spotlight On: Fixed Income panel discussion – Now available on-demand
Strategy presentation
This marketing video was produced by TwentyFour Asset Management LLP, a company of the Vontobel Group (collectively "Vontobel") for institutional clients, for distribution in HK (Institutional Professional Investors) and SG (Institutional Investors) only.
Fund profile
The Vontobel Fund TwentyFour Strategic Income Fund is a fully flexible, actively managed global fixed income fund, which is constrained by risk rather than reach. The vastly experienced portfolio management team has the mandate and the skills to look across global fixed income markets for the best risk adjusted returns. The investable universe is broad, but the targets are narrow. Rigorous bottom-up research helps produce high conviction calls in a relatively concentrated portfolio, where a nimble strategy ensures new opportunities for extracting value can be taken quickly.
The Fund aims to provide an attractive level of income along with an opportunity for capital growth by investing in a broad range of high yield bonds and fixed income instruments.
Fund Size: $6.05bn
Domicile: Luxembourg
Data as at 31/03/2021
This document is for information purposes only and does not constitute an offer, solicitation or recommendation to buy or sell shares of the fund/fund units or any investment instruments, to effect any transactions or to conclude any legal act of any kind whatsoever. Subscriptions of shares of the fund should in any event be made solely on the basis of the fund's current sales prospectus (the "Sales Prospectus"), the Key Investor Information Document ("KIID"), its articles of incorporation and the most recent annual and semi-annual report of the fund and after seeking the advice of an independent finance, legal, accounting and tax specialist. This document is directed only at recipients who are institutional clients, such as eligible counterparties or professional clients as defined by the Markets in Financial Instruments Directive 2014/65/EC ("MiFID") or similar regulations in other jurisdictions, or as qualified investors as defined by Switzerland's Collective Investment Schemes Act ("CISA").
Past performance is not a reliable indicator of current or future performance. Performance data does not take into account any commissions and costs charged when shares of the fund are issued and redeemed, if applicable. The return of the fund may go down as well as up, e.g. due to changes in rates of exchange between currencies. The value of the money invested in the fund can increase or decrease and there is no guarantee that all or part of your invested capital can be redeemed.
In particular, we wish to draw your attention to the following risks: Investments in the securities of emerging-market countries may exhibit considerable price volatility and – in addition to the unpredictable social, political and economic environment – may also be subject to general operating and regulatory conditions that differ from the standards commonly found in industrialized countries. The currencies of emerging-market countries may exhibit wider fluctuations. Investments in riskier, higher-yielding bonds are generally considered to be more speculative in nature. These bonds carry a higher credit risk and their prices are more volatile than bonds with superior credit ratings. There is also a greater risk of losing the original investment and the associated income payments. Investments in derivatives are often exposed to the risks associated with the underlying markets or financial instruments, as well as issuer risks. Derivatives tend to carry more risk than direct investments. Investment universe may involve investments in countries where the local capital markets may not yet qualify as recognized capital markets. The structure of ABS/MBS and the pools backing them might not be transparent which exposes the sub-fund to additional credit and prepayment risks (extension or contraction risks) depending on which tranche of ABS/MBS is purchased by the sub-fund. Money market investments are associated with risks of a money market, such as interest rate fluctuations, inflation risk and economic instability. The investments underlying this sub-fund do not take into account the EU criteria for environmentally sustainable economic activities.
Interested parties may obtain the above-mentioned documents free of charge from the authorized distribution agencies and from the offices of the fund at 11-13 Boulevard de la Foire, L-1528 Luxembourg. Refer for more information on the fund to the latest Sales Prospectus, KIID, as well as the annual and semi-annual reports. These documents may also be downloaded from our website at vontobel.com/am.
The fund and its sub-funds are not available to retail investors in Singapore. Selected sub-funds of the fund are currently recognized as restricted schemes by the Monetary Authority of Singapore. These sub-funds may only be offered to certain prescribed persons on certain conditions as provided in the "Securities and Futures Act", Chapter 289 of Singapore. The fund is not authorized by the Securities and Futures Commission of Hong Kong. It may only be offered to those investors qualifying as professional investors under the Securities and Futures Ordinance. The contents of this document have not been reviewed by any regulatory authority in Hong Kong. You are advised to exercise caution and if you are in any doubt about any of the contents of this document, you should obtain independent professional advice. This information was approved by Vontobel Asset Management Asia Pacific Ltd., which has its registered office at 1901 Gloucester Tower, The Landmark 15 Queen's Road Central, Hong Kong.
Except as permitted under applicable copyright laws, none of this information may be reproduced, adapted, uploaded to a third party, linked to, framed, performed in public, distributed or transmitted in any form by any process without the specific written consent of Vontobel Asset Management AG ("Vontobel"). To the maximum extent permitted by law, Vontobel will not be liable in any way for any loss or damage suffered by you through use or access to this information, or Vontobel's failure to provide this information. Our liability for negligence, breach of contract or contravention of any law as a result of our failure to provide this information or any part of it, or for any problems with this information, which cannot be lawfully excluded, is limited, at our option and to the maximum extent permitted by law, to resupplying this information or any part of it to you, or to paying for the resupply of this information or any part of it to you. Neither this document nor any copy of it may be distributed in any jurisdiction where its distribution may be restricted by law. Persons who receive this document should make themselves aware of and adhere to any such restrictions. In particular, this document must not be distributed or handed over to US persons and must not be distributed in the USA.
TwentyFour Asset Management LLP is registered in England No. OC335015, and is authorised and regulated in the UK by the Financial Conduct Authority, FRN No. 481888. Registered Office: The Monument Building, 11 Monument Street, London, EC3R 8AF. Copyright TwentyFour Asset Management LLP, 2021 (all rights reserved).
This content is only available for institutional professional investors in Hong Kong and Institutional Investors in Singapore.
Please select your location: