Speaker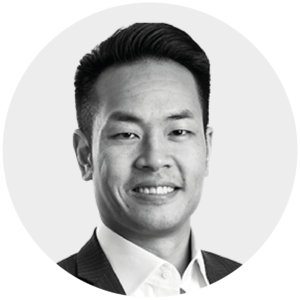 Marco Li
Portfolio Manager, TT China Focus Fund, TT International
Marco is the lead portfolio manager of the TT China Focus Fund and a senior analyst of the TT Global Emerging Markets and Asia ex Japan Equity Funds. Before joining TT in 2013, he was a member of Manulife Investment Management's Asia equities team. Marco graduated with a BBA from Wilfrid Laurier University and is also a CFA Charterholder.
Company Profile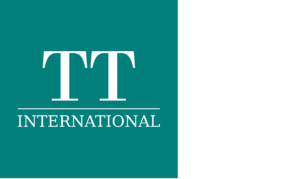 TT International is a specialist asset manager devoted solely to managing high-conviction, concentrated active investment portfolios. With over 30 years' experience, TT now manages many billions of dollars across long-only equity mandates (notably Global Environmental, Global Emerging Markets, Asia ex Japan, China Focus) and hedge funds for a diverse range of sophisticated investors across the world, including prominent Asian Sovereign Wealth Funds.
Everything TT does aims to produce attractive risk-adjusted returns for investors. A strong alignment of interests is achieved through both portfolio manager and employees of the firm investing their own assets alongside those of clients. To help ensure consistent alpha generation is achievable, the firm imposes capacity constraints across all strategies and success is measured by alpha generation rather than asset gathering.
VIRTUAL EVENT
Watch the Spotlight On: Equities panel discussion – Now available on-demand
Strategy presentation
Marco Li, discusses the features of China's equity market that excite him the most and how TT's approach is designed to capture the full opportunity set.
Fund profile
The TT China Focus Fund is a long-only, all-cap equity approach targeting +5% p.a. over the MSCI China Index. It invests in a concentrated portfolio of 30-35 A- and H-shares, as well as Chinese ADRs. We therefore believe the fund captures a broad and diversified set of some of the most exciting growth thematics across all Chinese markets. It is constructed with a focus on fundamental stock analysis within an integrated top-down framework, and is managed by Marco Li, an experienced portfolio manager whose sole focus at TT is Chinese equities. With a significant personal investment in the fund, clients can rest assured that Marco has skin in the game. TT has $4bn invested in Chinese equities across the firm, which affords us top-tier corporate access and first-rate deal allocations in IPOs and placements. As with all our products, capacity in the China Focus Fund is limited to preserve the integrity of the investment approach.
Top 5 overweights (vs MSCI China)
| | |
| --- | --- |
| Holding | Weighting |
| JD.Com | 7.51% |
| 360 Digitech | 3.79% |
| Hainan Meilan Int'l | 3.15% |
| Huaxin Cement | 2.97% |
| Shimao Services | 2.89% |
Data as at 31/01/2021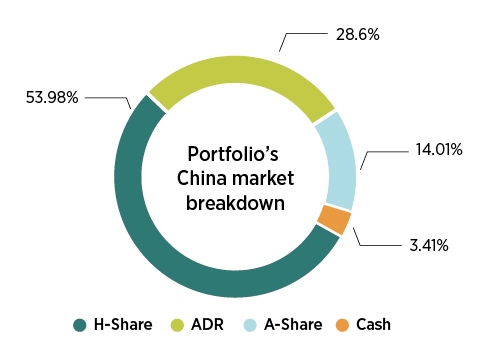 Data as at 31/01/2021