Speaker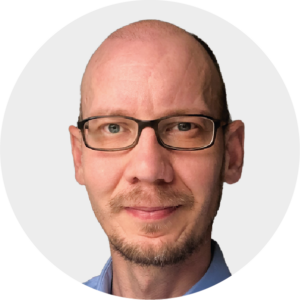 James Tomlins
Fund manager, M&G Investments
James joined M&G in 2011 and was appointed fund manager of the M&G European High Yield Bond Fund. He was also appointed co-manager on the M&G Global High Yield Bond Strategy in January 2014. James has also managed the M&G Global Floating Rate High Yield Strategy since its launch in September 2014 and is co-manager of the M&G (Lux) Global High Yield ESG Bond Fund and the M&G (Lux) Floating Rate High Yield Solution.
Specialist in high yield credit with more than 10 years' experience in this sector, James was previously an analyst and then a fund manager at Cazenove Capital Management. Before Cazenove, he was at KBC Alternative Investment Management and in the three years prior to that worked at Merrill Lynch Investment Managers.
He holds an MA in history and PgDip in economics from the University of Cambridge and is a CFA charterholder.
Company Profile

M&G Investments is part of M&G plc, a savings and investment business which was formed in 2017 through the merger of Prudential plc's UK and Europe savings and insurance operation and M&G, its wholly owned international investment manager.  M&G plc listed as an independent company on the London Stock Exchange in October 2019 and has £370 billion of assets under management (as at 31 December 2021). M&G plc has over 5 million customers in the UK, Europe, the Americas and Asia, including individual savers and investors, life insurance policy holders and pension scheme members.
For nearly nine decades M&G Investments has been helping its customers to prosper by putting investments to work, which in turn creates jobs, homes and vital infrastructure in the real economy. Its investment solutions span equities, fixed income, multi asset, cash, private debt, infrastructure and real estate.
Find out more:
HK:
https://www.mandg.com/investments/professional-investor/en-hk/about-us
SG:
https://www.mandg.com/investments/professional-investor/en-sg/about-us
NEXT LIVE EVENT
Register now for the Spotlight On: Income LIVE event – 22 June 2022
Strategy presentation
James Tomlins explains why the floating rate bonds are attractive today, what are the potential risks, and how the M&G Global Floating High Yield Strategy is positioned.
Fund profile
The fund provides access to a globally diversified portfolio of high yield floating rate notes (FRNs) issued by companies or governments from anywhere in the world and denominated in any currency. Unlike conventional bonds – which typically suffer in a rising rate environment – FRNs pay a coupon which is automatically adjusted in line with interest rates, offering not only protection, but a way of benefiting from any future increase in interest rates. To help limit downside risks, the manager focuses on senior secured issues – a type of bond which provides a strong claim on a company's assets in the event that it gets into financial difficulties.
Fund Size: $2.64bn
Domicile: Luxembourg
Data as at 30/04/2022
Top 5 holdings with maturity and weighting
| | |
| --- | --- |
| Holding | Weighting |
| United Group (Telecom) 15/05/2025 | 3.1% |
| TeamSystem (Software) 15/02/2028 | 3.0% |
| Multiversity (Education) 30/10/2028 | 2.9% |
| Italmatch (Chemicals) 15/09/2024 | 2.5% |
| Picard Surgeles (Specialist Foods) 01/07/2026 | 2.4% |
Data as at 30/04/2022
By financial sector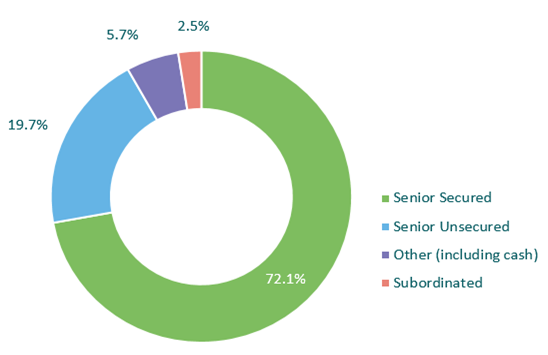 Data as at 30/04/2022