SECURE YOUR PASS NOW
Join us virtually on 24 March 2022
Company profile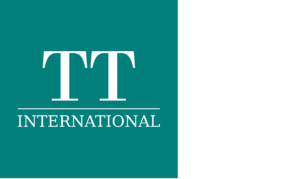 TT International is a specialist asset manager devoted solely to managing high-conviction, concentrated active investment portfolios. With over 30 years' experience, TT now manages many billions of dollars across long-only equity mandates (notably Global Environmental, Global Emerging Markets, Asia ex Japan, China Focus) and hedge funds for a diverse range of sophisticated investors across the world, including prominent Asian Sovereign Wealth Funds.
Everything TT does aims to produce attractive risk-adjusted returns for investors. A strong alignment of interests is achieved through both portfolio manager and employees of the firm investing their own assets alongside those of clients. To help ensure consistent alpha generation is achievable, the firm imposes capacity constraints across all strategies and success is measured by alpha generation rather than asset gathering.
Sales contacts
Speaker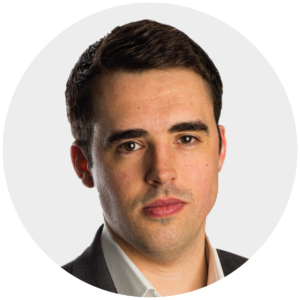 Harry Thomas
Co-portfolio manager, TT Environmental Solutions Equities, TT International
Harry is co-portfolio manager for the TT Environmental Solutions Strategy and a Emerging Market equity senior analyst. Prior to joining TT in 2012, Harry worked at UBS in Emerging EMEA Equity Sales. Harry graduated from the University of Oxford with an MA in Philosophy, Politics and Economics.
Harry is a passionate ecologist and obtained an MSc in Forestry from Bangor University, which is amongst the top universities globally for studies in Agriculture and Forestry. Topics covered included: Forest Ecology and Resources; Forest Management and Planning; and Agroforestry Systems & Practises.
3:20pm – Investing in environmental solutions – A multi-decade growth opportunity
The 'Green Transition' represents one of the most existing multi-decade structural growth opportunities for investors. While there are many ways to invest in this thematic, we regard investing in solutions companies as one of the purest and most effective ways to do so. In this discussion we will provide an overview of the opportunity set, what we mean by solutions companies and how TT have designed the approach to have a tangible positive Environmental impact.
Strategy profile
TT's Environmental Solutions is a pure play global environmental equity strategy that aims to drive capital towards companies that are providing solutions to the problems of climate change and ecosystem destruction around the world.
Designed with a proprietary 4-step environmental filter, the specialist in-house invest team who are supported by an expert advisory board of four leading academics and policy makers, utilise an integrated top-down/bottom-up investment process to build a high conviction portfolio of around 40 stocks. The portfolio provides diversified exposure to seven key environmental themes across both developed and emerging markets.
A tangible positive environmental impact is achieved through one third of all management fees TT receive, being deferred to environmental charities.