SECURE YOUR PASS NOW
Join us virtually on 24 March 2022
Company profile

Columbia Threadneedle Investments is a leading global asset manager that provides a broad range of actively managed investment strategies and solutions for individual, institutional and corporate clients around the world. We have more than 2500 people including over 650 investment professionals based in North America, Europe and Asia*. We manage US$754bn** of assets across equities, fixed income, multi-asset, solutions and alternatives. Our priority is the investment success of our clients. We know investors want strong and repeatable risk-adjusted returns and we aim to deliver this through an active and consistent investment approach that is team-based, risk-aware and performance-driven. Our investment teams around the world work together to uncover investment insights. By sharing knowledge across asset classes and geographies we generate richer perspectives on global, regional and local investment landscapes. The ability to exchange and debate investment ideas in a collaborative environment enriches our teams' investment processes to ensure the best insights are applied to portfolios. More importantly it results in better informed decisions for our clients. Columbia Threadneedle Investments is the global asset management group of Ameriprise Financial, Inc. (NYSE:AMP), a leading US-based financial services provider. As part of Ameriprise, we are supported by a large and well-capitalised diversified financial services firm.
*As at 31 December 2021, Columbia Threadneedle Investments including BMO GAM (EMEA)
**Source: Ameriprise Financial Q4 2021 earnings release
Sales contacts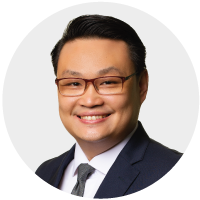 Dennis Quah
Head of wholesale distribution & product, Asia, Columbia Threadneedle Investments
E: Email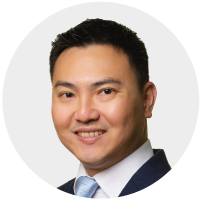 Alex Chong
Head of retail distribution, Southeast Asia & Hong Kong, Columbia Threadneedle Investments
E: Email
Speaker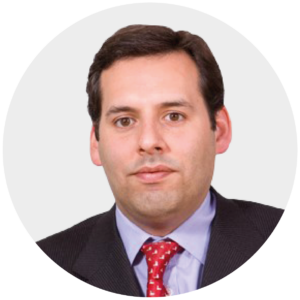 Nicolas Robin
Portfolio manager, Columbia Threadneedle Investments
Nicolas Robin joined the company in 2010 and is the co-lead manager of the Threadneedle (Lux) Enhanced Commodities fund and Columbia Commodity Strategy Fund. Nicolas brings both hedge fund and commodity index trading experience to the team. He started his career at Barep Asset Management (SG Group) in 2002, helping to set up a Commodity Arbitrage hedge fund desk. By 2005 he was lead manager and assets rose to $200 million. The strategy was focused on relative value strategies in commodities and aimed to take advantage of short-term dislocations in commodity forward curves. In 2006, Nicolas joined JPMorgan Chase to run the bank's commodity index trading book. During his tenure, index assets under management trebled making JPMorgan Chase a leading index dealer. In his time at JPMorgan Chase, Nicolas was responsible overhauling the bank's commodity index trading platform and driving the bank's effort into fully customisable commodity index solutions. He participated in the creation of the JPMorgan Commodity Curve Index (JPMCCI), the bank's foray into second generation commodity indices launched in 2007. He also contributed to the development of the bank's commodity customised indices and algorithmic strategies, looking at both momentum and curve based strategies. Alongside his commodity index trading responsibilities, Nicolas also ran a proprietary trading book across commodities, using both relative value and directional strategies with an emphasis on the energy complex. Nicolas holds a BSc in Government and Economics and a MSc in Political Theory from the London School of Economics.
3:40pm – Spotlight on Commodities – trading amongst distortion, dislocation and distress
Commodity markets were one of the best performing asset classes in 2021 and recent geopolitical tensions have extended the rally even further this year. Could we be at the cusp of the next commodity supercycle, one fuelled by distortion, dislocation and distress? Join Nicolas Robin, co-lead manager of our Enhanced Commodities strategy as he discusses how our commodity futures based trading strategy could potentially enhance returns over already rising commodity prices.
Fund profile
Threadneedle (Lux) Enhanced Commodities
The fund seeks to achieve capital appreciation which is directly and indirectly linked to commodity markets. The fund invests in commodities using derivatives. Commodities are physical materials such as oil, agricultural products, and metals. Derivatives are sophisticated investment instruments linked to the rise and fall of the price of other assets. Derivatives are used to take long positions (which will directly reflect market movements) and short positions (which will respond positively when markets go down) in diversified commodity indices to create under and overweight positions in individual commodities and commodity sectors, as well as alter the location of that weight on the curve. The fund is actively managed in reference to the Bloomberg Commodity Index. The fund manager has discretion to select investments with weightings different to the index, and that are not in the index, and the Fund may display significant divergence from the index.