Spy had a Zoom call, alas no drink, with a Singapore-based representative of an American hedge fund this week. The conversation turned very quickly to this week's market madness in "meme stocks". This usually taciturn gentleman pointed out to Spy with alacrity that with AMC Theatres' monster rally over the last few weeks, the stock is up 63 times, year-to-date. By contrast, it took Amazon 14 years to rise 60 times and Warren Buffet's Berkshire Hathaway 30 years to rise 61-fold. "If that is not enough to convince investors that the world is in a dangerous, lunatic place", he said, "not much will".
News reaches Spy that there is a change at Julius Baer. Olive Wang has been pinched by Bank of Singapore in Singapore. She has taken up a new position as director, senior product specialist of managed investment, private markets & alternatives at BoS. Spy has no news on who has replaced Wang at Julius Baer. BoS had $123bn under management as of March 2021, up $7bn from November last year.
Citibank has lured back a former team member. Faye Ong is re-joining the firm as part of the private capital group to head the bank's family office advisory unit in Singapore. The single-family office (SFO) space has grown rapidly in the last 15 years. There are now reportedly 400 SFOs in the city and a thriving ecosystem of advisors, banks and managers to help the truly wealthy preserve and grow their assets. Ong was originally a wealth management associate first time round at Citi.
It had managed to bypass Spy that Lawrence Tse, formerly head of intermediaries at Pictet Asset Management in Hong Kong, moved to BEA Union in April. Tse has not only moved firms, but also relocated to London and is the now the chief representative of BEA Union in Europe, according to his LinkedIn profile. The firm's China A-Share strategy has had a stellar 12 months. It is up 57.91%.
While the Reddit crowd has been pumping AMC Theatres this week, an AMC closer to home caught Spy's eye. China AMC has completed its takeover of BMO's ETF business in Hong Kong. It is reported that the firm got a bargain by paying a mere HK$1m ($129,000) for the $560m in assets held in the Canadian firm's ETFs. China AMC has nearly $3bn spread across 18 ETF strategies in Hong Kong. This is tiny by global ETF standards, but nonetheless makes it the fifth largest ETF provider in Hong Kong. Hong Kong has 138 locally approved index tracking funds, although,these days, any investor using an online broking account, can buy an ETF listed almost anywhere across the world.
If Spy told you that a hot new IPO was 78 times oversubscribed, you might be forgiven for thinking it was another Elon Musk or Jack Ma headlined company. In this instance you would be wrong. Three Gorges Renewables (Group), which is the wind and solar subsidiary of China Three Gorges, an electric power producer, held an online lottery for its IPO in Shanghai. The firm was only raising $3.6bn and there is nothing like limited supply to generate a feeding frenzy. The money is going to be used to build offshore wind farms.
Spy is a sucker for a good name. SmartKama, the investor research platform that collates a wide range of independent research, fits the bill. The snappily named company makes it easier for investors to get hold of insight on public and private companies. This week, Smartkama and MayBank Kim Eng Securities announced the broker is the first to partner with the Singapore-based platform. In PR blurb: "Under this partnership, Maybank Kim Eng Singapore's clients and trading representatives can access institutional-level investment insight on Smartkarma's innovative online network, where they will find a unique range of actionable ideas, insights and tools to help them in their investment decisions." Seems like a far better idea than asking your dentist for investment ideas…
Is the inflation genie out of the bottle? Spy thinks so and not just because oil is back above $70. Doing a quick Google Trends check, inflation as a searched topic has doubled since January. This week Blackrock's Larry Fink said that "investors may be underestimating the potential for a spike in inflation". The CEO of the world's largest investment firm sees potential for a "big shock" from inflation and that investors today are not used to prolonged inflation. The only thing surprising about this, is that anyone is in fact surprised. Central banks have been printing and spending money like drunken sailors.
It is BIG NUMBER Friday. Yes, all you large number junkies have an exciting new one this week. How much are the world's listed stocks worth? According to our friends at Bloomberg, a whopping $115trn. That is about $25tn more than they were worth last January and nearly double the March sell-off nadir.
Market Cap Chart
Private banks in Asia have always been a source of leverage to their wealthy clients. The rule of thumb is usually four times for a low vol bond fund and three times for a moderate equity fund. How does that stack up to crypto? Like the proverbial molehill to a mountain. Look at the chart below. This is the kind of leverage being offered by some crypto exchanges for an asset class that is already off the charts with volatility. There is crazy, there is insane, and then there is crypto.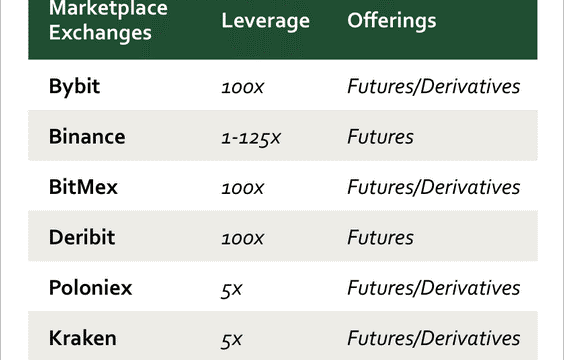 The next time someone sidles up to you quietly and suggests you put your hard-earned money into a fine art fund, remember this little story. The world's first "invisible sculpture" has just been sold for €15,000 ($18,160). The sculpture is a glass box with, well, nothing inside it. It is being called a non-sculpture and needs to be situated in a specific place in a room in order for the viewer to appreciate its "immateriality". The work is by Italian artist Salvatore Garau, who Spy wants to congratulate personally for selling the most ludicrous idea since Tracy Emin sold her unmade bed.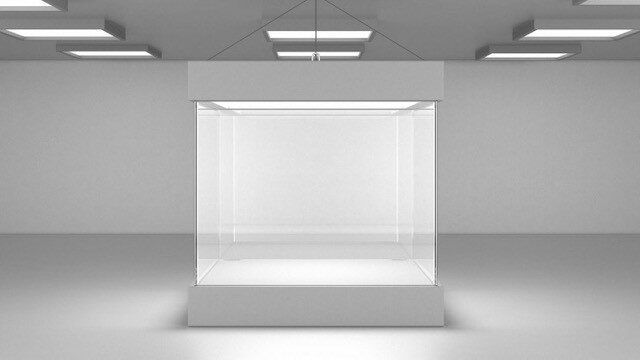 Until next time…