As we reach the last Spy column for 2020, Spy wishes all his readers a very Merry Christmas and a Happy New Year. The world has been a topsy-turvy place this year: politics, Covid and highly volatile markets have added up to a potent, edgy brew. In among the chaos, the Asian wealth and asset management industry has managed to demonstrate its resilience and creativity.
If there is one lesson that has been learned in 2020, above all, it is that we humans are the most adaptable of all species. You can throw a great deal at us and we find ways to thrive and survive. As one wag put it, "Betting against human ingenuity, is the most dangerous short of all." Spy will not only drink to that thought, but have a second glass — especially since it is a 10-year old Laphroig Single Malt in his glass. Cheers!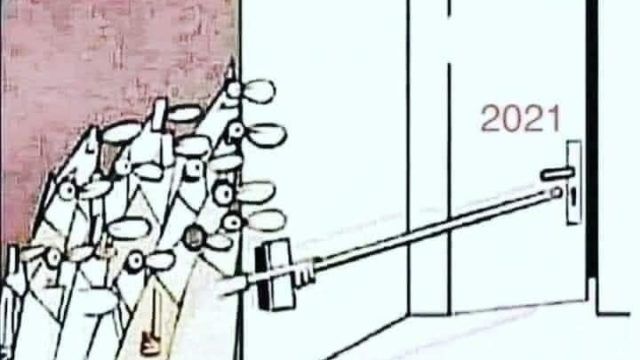 Banks, asset managers, wealth managers and economists of all stripes have been putting out their best guesses for what 2021 holds in store. No doubt you have been inundated with these missives. With 2020 having surprised in almost every possible way, Spy boldly offers a few of his own guesses for next year.
Tesla surprises its loyal (fanatical) followers by underperforming the market in 2021. The inclusion in the S&P 500 proves its high point and then it settles back into a period of dull mediocrity.
At least three mergers take place in the asset management universe involving companies with more than $500bn in AUM.
Singapore's Variable Capital Company industry blooms as fund asset gathering in the Lion City accelerates to all-time record highs.
Gold reaches at least $2,700 per ounce. The barbarous relic is hoarded by central banks while their leaders continue to claim with straight faces that there is "no inflation whatsoever".
A Brexit deal will be concluded. If anyone can actually care any longer and has not gone to sleep over the issue. The British stock market outperforms.
Ant Financial will launch its delayed IPO, successfully this time. It will raise record amounts of money as the fintech bonanza was merely 'paradise postponed' in 2020.
Sony's PlayStation 5 will win the console wars in 2021 outselling Microsoft X-Box Series X 2 to 1.
China's not-so-subtle Australian trade war will lead to a glut of Aussie wine enthusiasts the best chance in years to pick up some big, bold Yarra Valley reds at bargain prices.
The Spac bubble will burst. See below.
Netflix's sleeper hit of 2021 will be a show about portfolio manager who learns to outperform his passive competition by undergoing a series of brutal mental and physical tasks at a Tibetan monastic retreat, researching ancient Confucian scripts and discovering that his great, great grandmother was chief accountant to a Mongol war lord.
Do you Spac? If you have not been "spacking" this year, you have surely been missing out! The cash-raising frenzy for blank cheque companies has been euphoric. According to Spac Research, 2020 has seen six times as much raised in these special purpose vehicles with nearly four times as many IPOs. This will surely not end well, and we are destined to have some very disappointed investors who thought they were throwing money at some sure things.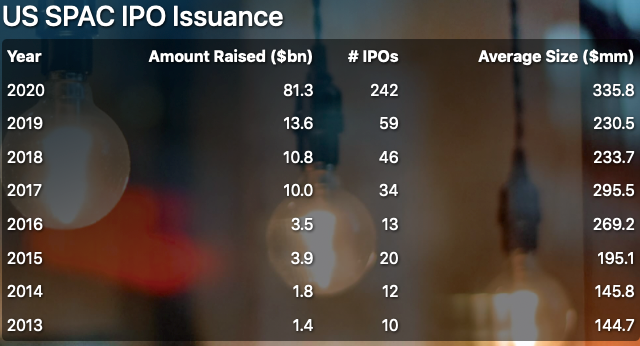 Just when you thought there couldn't be any more funds focusing on green issues, JP Morgan Asset Management manages to sneak one into the tail end of the year. The giant has just launched its Carbon Transition US Equity ETF. This is a passive vehicle expecting to capture returns from those companies manging the transition to a lower carbon environment profitably. If you were hoping to see some new and exciting names in the portfolio you had never heard of, you might be a tad disappointed. The top five holdings are: Apple, Microsoft, Amazon, Alphabet and Facebook. Excuse me while Spy yawns…
If you think the current crop of dominant tech companies can't suddenly fall out of favour and crash and burn, Spy draws your attention to a cover of Forbes magazine from 2007. The iPhone had not launched yet and one of the world's most popular companies was about to get a clobbering and literally had no idea its world was about to fall apart. The only constant is change. Especially in the tech world.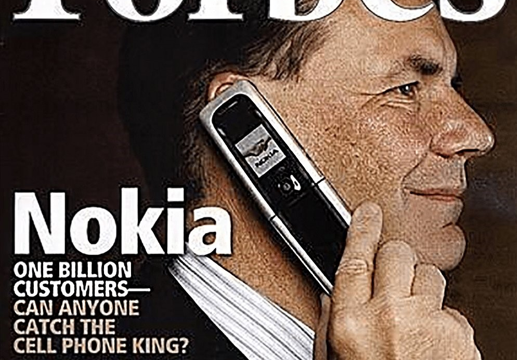 FSA usually runs nearly twenty physical events across Asia connecting fund selectors and asset managers for lively discussions and debates. This year, of course, virtual events have been the order of the day. One of the things Spy has, therefore, missed out on is the premiums usually dished out to delegates at the live events. Only a handful have made their way to the office in 2020. If Spy had to choose the best one of the year, it would be the phone charging cable. No matter how many of those one has, it is always one too few.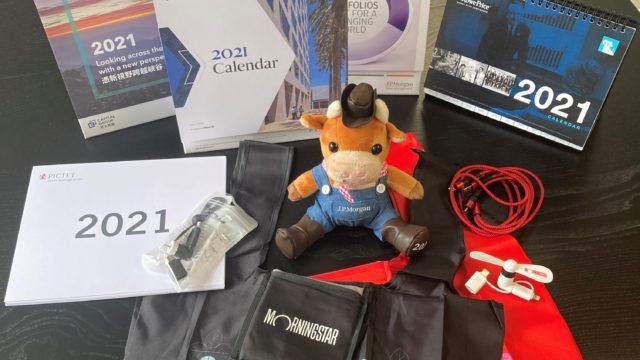 And finally, a big thank you to all Spy's photographers who have submitted pictures, the portfolio and wealth managers who have shared their gossip, and central bankers who just pressed print every time the markets looked wobbly. 2020 has been a heck of a ride. Roll on 2021.
Until next year…