Speaker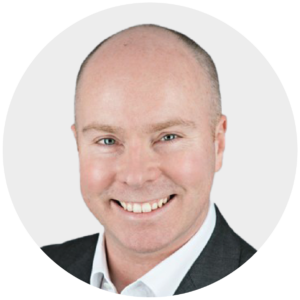 Craig Reeves
Founder, Prestige Funds
Craig is the Founder of Prestige Capital Management Limited and Prestige Fund Management Limited, Director of Nucleus Holdings Limited and Co-Founder and Non-Executive Director of OpenFunds Investment Services AG.
Craig has over 26 years' experience in financial services as a professional investment manager, trader and investor in alternative investments, hedge funds, capital markets, and real estate.
Company profile

Prestige Funds is an innovative private debt provider that manages several specialist alternative credit funds.
Our genuinely alternative investment solutions deliver consistent, positive investment returns that are uncorrelated to other asset classes. Our solutions also focus on making a positive social impact, while our diverse team of investment professionals add alpha through a consultative approach – working closely with our partners to ensure that each project succeeds.
Prestige Funds is part of the Prestige Group which was founded in 2007 and now consists of several companies. Each shares the common objective of providing genuinely alternative and innovative financial products and services that deliver consistent, positive investment returns – and which provide a genuine inflation hedge.
We boast a diverse team of experienced professionals – many of whom came from senior positions within banking, finance and investment management. The team is spread across the UK and we have a strong regional presence to support our investment projects on the ground.
Prestige is committed to providing innovative investment solutions that are sustainable and have a positive social impact. Our reputation has been built upon our expertise across the credit spectrum and particularly in private debt, real assets and alternative lending strategies. We are squarely focused on producing consistent and positive risk-adjusted investment returns with limited volatility. Prestige has raised more than USD 2 billion from a diverse range of institutional investors and operates several alternative credit funds with low correlation to traditional asset classes such as equities and bonds.
Find out more:
NEXT LIVE EVENT
Register now for the Spotlight On: Alternatives LIVE event – 17 June 2021
Strategy presentation
Fund profile
Prime Alternative Finance (PRALTF I-Shares) is an experienced investor Fund which seeks to focus on asset-based direct lending by investing in a diversified portfolio consisting of rural, commercial and industrial loans, leases and finance agreements in the United Kingdom. The strategy is an absolute return – alternative investment designed to outperform traditional equity and fixed income based investments in terms of annualised market based risk. This is achieved by investing in a portfolio that carefully manages individual client and sector asset allocation risk to generate a steady stream of interest income with a low default risk both in individual cases and the wider asset class. The majority of lending will be secured on assets (typically specialist machinery, equipment, vehicles and, increasingly, renewable energy and waste to energy) together with personal guarantees and substantial initial deposits from the borrowing customer
Fund Size: $225m
Domicile: Luxembourg
Data as at 04/2021
Top 5 holding
| | |
| --- | --- |
| Holding | Weighting |
| Renewable / Infrastructure Finance | 25.00% |
| Renewable / Infrastructure Finance | 17.50% |
| Renewable / Infrastructure Finance | 16.25% |
| Renewable / Infrastructure Finance | 25.00% |
| Renewable / Infrastructure Finance | 16.25% |