Speaker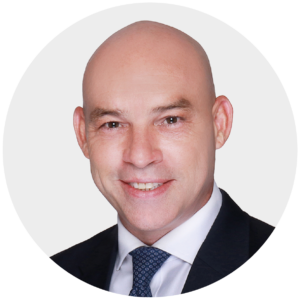 John Cappetta
Head of Private Banking, Asia Advisor, Ninety One
John is Head of Private Banking, Asia Advisor at Ninety One. Based in Singapore, for a combined 16 years, he is responsible for managing and driving the firm's private bank distribution business across Asia.
Company profile

Ninety One is an independent, active global asset manager dedicated to delivering compelling outcomes for its clients, managing more than £128.6 billion in assets (as at 31.12.20).
Established in South Africa in 1991, as Investec Asset Management, the firm started offering domestic investments in an emerging market. In 2020, almost three decades of organic growth later, the firm demerged from Investec Group and became Ninety One. Today the firm offers distinctive active strategies across equities, fixed income, multi-asset and alternatives to institutions, advisors and individual investors around the world.
Find out more:
VIRTUAL EVENT
Watch the Spotlight On: ESG panel discussions – Now available on-demand
Important information
INVESTMENT INVOLVES RISKS. The value of the Global Environment Fund (the "Fund") can be volatile and investors may not get back the amount originally invested. Past performance is not indicative of future results.
The Fund's investment in equity could be volatile and subject to high risk of loss.
The Fund is subject to risks, such as investment, currency, equities securities and Green/ESG investment policy risks.
The Fund's investments are concentrated in the environmental sector. The value of the Fund may be more volatile than that of a fund having a more diverse portfolio of investments. As such, the Fund may be more susceptible to different environmental factors such as government's decision relating to its environment-related policies.
The Fund may use derivatives for hedging and/or efficient portfolio management purposes and may be exposed to significant risk of loss when the use becomes ineffective.
In adverse situations, the Fund may suffer significant losses. It is possible that the original amount you invested could be lost.
Investors should not solely rely on this document to make investment decisions. Offering documents should be read for further details, including the risk factors.
Videos
Investing in a low carbon transition
Capturing decarbonisation opportunities
Fund profile
The Fund seeks to capture long-term structural growth opportunities by investing in companies that are driving the transition to a low-carbon world. Adopted a proprietary bottom-up screen, it identifies companies which will benefit from sustainable decarbonisation with quantified carbon avoided. ESG factors are fully integrated into the investment process.
All the companies in the Fund are exposed to at least one of the key pathways to a low-carbon economy: renewable energy, electrification and resource efficiency. We focus on companies with structural growth, sustainable returns and competitive advantages. Managed by an experienced team committed to environmental change, the portfolio is highly differentiated and diversified by sector, technology and region.
Fund Size: $748.2m
Domicile: Luxembourg
Data as at 28/02/2021
Top 5 holdings with maturity and weighting
| | |
| --- | --- |
| Holding | Weighting |
| Nextera Energy Inc | 6.6% |
| Waste Management Inc | 6.5% |
| Wuxi Lead Intelligent Equipment Co Ltd | 5.8% |
| Croda International Plc | 5.6% |
| Aptiv Plc | 5.2% |
Data as at 28/02/2021
Three themes to a low carbon economy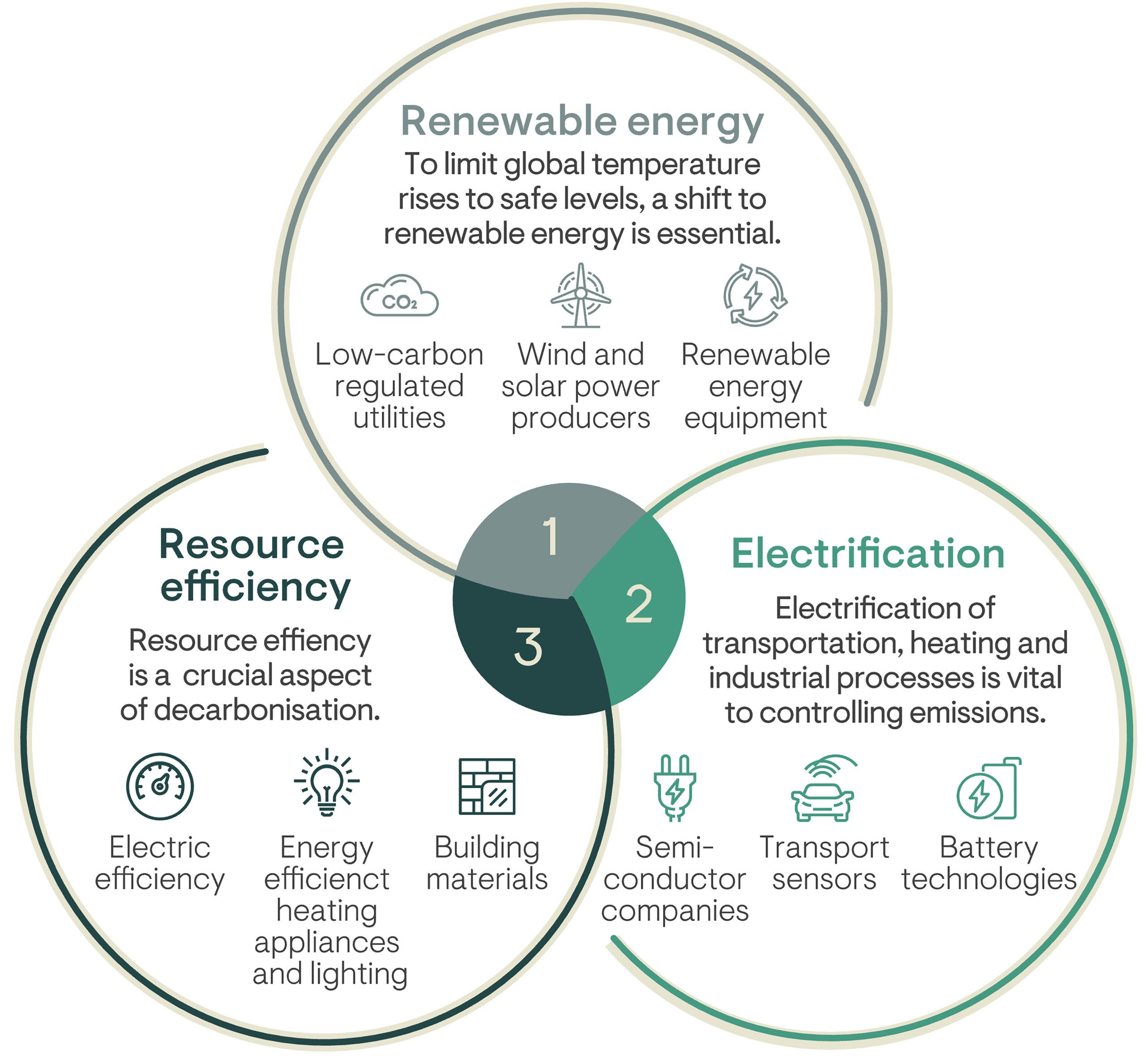 Disclaimers:
The value of the shares in the Fund and the income accruing to the shares, if any, may fall or rise. The Fund may use or invest in financial derivatives. Past performance figures shown are not indicative of future performance. Investment involves risks. Please refer to the offering documents for further details, including the risk factors.
Any opinions stated are honestly held but are not guaranteed and should not be relied upon. This is not a buy, sell or hold recommendation for any particular stock. Individual security performance does not represent the Fund performance. There is no guarantee that the Fund is currently investing and/or will invest in the securities in the future. The portfolio may change significantly over a short period of time.
Investors may wish to seek advice from a financial advisor before making a commitment to purchase shares of the Fund. In the event that an investor chooses not to seek advice from a financial advisor, he/she should consider carefully whether the Fund in question is suitable for him/her.
This communication is provided for general information only. It is not an invitation to make an investment nor does it constitute an offer for sale. The full documentation that should be considered before making an investment, including the Prospectus, which set out the fund specific risks, is available from Ninety One or your financial advisor.
In Hong Kong, this document is issued by Ninety One Hong Kong Limited and has not been reviewed by the Securities and Futures Commission (SFC).
In Singapore, this document is issued by Ninety One Singapore Pte Limited (company registration number: 201220398M) and has not been reviewed by Monetary Authority of Singapore.