SECURE YOUR PASS NOW
Join us virtually on 24 March 2022
Company profile
A focus on Asia—and providing compelling investment solutions for our clients—is what we believe distinguishes Matthews Asia among investment managers. Our insights into investment opportunities and risks are backed by proprietary research, a collaborative culture and 30 years of experience. Matthews Asia was founded on the conviction that Asia's growth would outpace the rest of the world and would one day be the primary driver of the global economy. Today, that vision has largely been borne out with the region's GDP growth outpacing the rest of the world.
Sales contacts
Speaker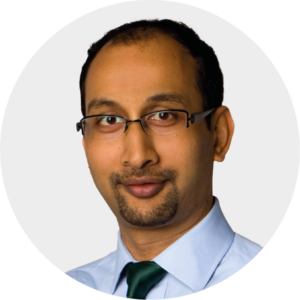 Vivek Tanneeru
Portfolio manager, Matthews Asia
Vivek Tanneeru is a portfolio manager at Matthews Asia and manages the firm's Asia ESG, Emerging Markets Small Companies and Asia Small Companies Strategies. Prior to joining Matthews Asia in 2011, Vivek was an Investment Manager on the Global Emerging Markets team of Pictet Asset Management in London. While at Pictet, he also worked on the firm's Global Equities team, managing Japan and Asia ex-Japan markets. Before earning his MBA from the London Business School in 2006, Vivek was a Business Systems Officer at The World Bank and served as a Consultant at Arthur Andersen Business Consulting and Citicorp Infotech Industries. Vivek received his Master's in Finance from the Birla Institute of Technology & Science in India. He is fluent in Hindi and Telugu.
2:55pm – Asia's green streak: Why Asia ESG equities could be a sustainable investment opportunity?
Asia's environment and social challenges are well understood by investors. What is less understood is that Asia is a world leader when it comes to solving critical global Environmental, Social and Governance (ESG) issues, such as climate change, financial inclusion and access to affordable healthcare. Asia's growing middle class is driving demand for a cleaner environment, better health care, improved nutrition, and better corporate governance. Today, the region is already a world leader in areas such as Renewable Energy, EVs, and Batteries, and is home to companies which provide many other ESG-related products and services.
Strategy profile
Matthews Asia ESG Strategy Profile:
Unconstrained strategy focused on companies that make a positive environmental, social and economic impact in Asia ex Japan
Deep bottom-up fundamental approach with bias toward mid-and small-captilization companies whose ESG qualities are less appreciated
Seeks to generate attractive long-term risk-adjusted returns by investing in well-governed companies