Speaker
Nachu Chockalingam
Senior Credit Portfolio Manager, Federated Hermes
Nachu joined the international business of Federated Hermes in March 2018 as a portfolio manager within the Credit team. She is co-portfolio manager of the SDG Engagement High Yield Credit strategy. Previously at Ontario Teachers' Pension Plan, and JPMorgan. Nachu graduated from the London School of Economics with a degree in Economics and is a CFA charterholder.
https://www.hermes-investment.com/sg/team-members/nachu-chockalingam/
Company profile
Federated Hermes is guided by the conviction that responsible investing is the best way to create long-term wealth. We provide specialised capabilities across equity, fixed income and private markets, in addition to multi-asset strategies and liquidity-management solutions. Through pioneering stewardship services, we engage companies on strategic and sustainability concerns to promote investors' long-term performance and fiduciary interests. Our goals are to help individuals invest and retire better, help clients achieve better risk-adjusted returns, and to contribute to positive outcomes in the wider world. All activities previously carried out by Hermes Investment Management now form the international business of Federated Hermes.
Find out more:
VIRTUAL EVENT
Watch the Spotlight On: ESG panel discussions – Now available on-demand
Strategy presentation
Want to find out more about our global high yield engagement strategy? Nachu presents our investment process and outlook for this fund and explains why investing for good should not come at the detriment to attractive financial returns.
Fund profile
The Fund aims to outperform the global high-yield market through high-conviction investment in companies with strong fundamentals that also demonstrate the potential, through engagement, to create positive change. We use the Sustainable Development Goals (SDGs) – an ambitious, universal set of objectives seeking global prosperity and environmental integrity by 2030 – as a framework for engagement. We believe that bondholder engagement supports the long-term viability and investment performance of businesses while also benefiting society and the environment. The global high-yield market offers great opportunities to identify companies with the willingness and ability to change their operations, products or services in order to generate additional benefits for society and the environment. Most high-yield issuers are yet to focus on creating positive change, enabling us to play an important role in their efforts to become impactful while also delivering attractive returns to investors.
Fund Size: $721.5m
Domicile: Ireland
Data as at 31/01/2021
Top 5 issuers
| | |
| --- | --- |
| | Fund |
| Ball Corporation | 1.57% |
| Ziggo | 1.50% |
| Grifols | 1.41% |
| NRG Energy | 1.30% |
| Ardagh Packaging | 1.26% |
Data as at 31/01/2021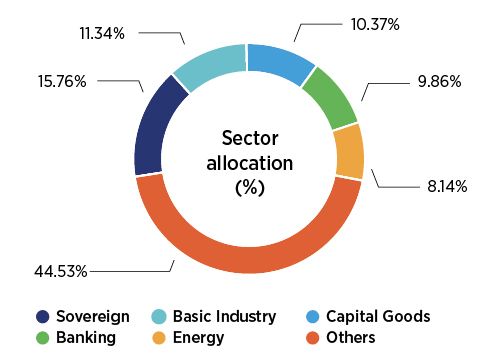 Data as at 31/01/2021
Sales contacts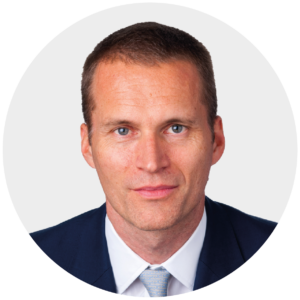 Jake Nilsson
Executive Director Head of Business Development, Asia Pacific, Federated Hermes
E: Email