Speaker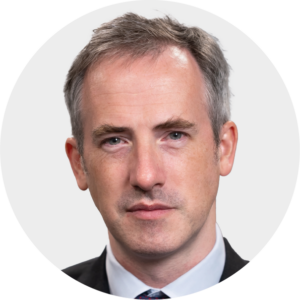 David Smith
Senior investment director, Asian equities, abrdn
David Smith, senior investment director at abrdn, leads ESG research and integration across Asia. He heads the Asia Responsible Investing pod, which manages the Asian Sustainable Development Equity Strategy. He is also responsible for leading engagement with board members and management of abrdn investee companies in Asia. David is a CFA Charterholder. CFA® and Chartered Financial Analyst® are registered trademarks owned by CFA Institute.
Company profile

abrdn is the single global brand for all areas of our business. In July 2021 our plc listing became abrdn plc. In September our investments business, formerly Aberdeen Standard Investments, became abrdn. At abrdn, we enable our clients to plan, save and invest for their futures.
We structure our business into three areas – and together they reflect our focus on enabling our clients to be better investors:
Investments: We work with clients to create solutions across asset classes, regions and markets globally – combining multi-layered research and market insights with technology and diverse thinking.
Our investments are built on an insight strength that comes from multi-layered research and a large global footprint. Our teams collaborate across multiple capabilities, to create forward-thinking solutions that aim to meet our clients' needs and deliver more sustainable outcomes. Our investments business manages assets on behalf of individuals, governments, pension funds, insurers, companies, charities and foundations – with support and expertise from 800 investment specialists in over 30 locations.
REGISTER NOW
Register now for the Spotlight On: Equities LIVE event – 27 April 2022
Strategy presentation
Strategy profile
The Asian Sustainable Development Equity Strategy aims to achieve long term growth by investing in companies in Asia Pacific (excluding Japan) countries, which in our view, will make a positive societal contribution through their alignment achieving the United Nation's Sustainable Development Goals.
For investors, this also offers potential for alpha generation, given the size of the addressable market in the region; portfolio diversification with a wide range of growth themes; and tailwinds that can drive the pace of development. The strategy aims to outperform the MSCI AC Asia Pacific ex Japan Index (USD) benchmark before charges.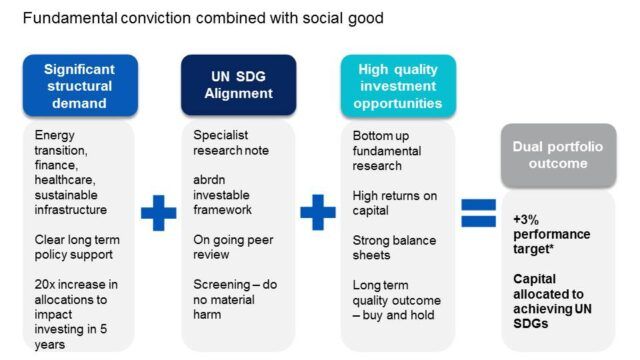 abrdn Sustainable Investing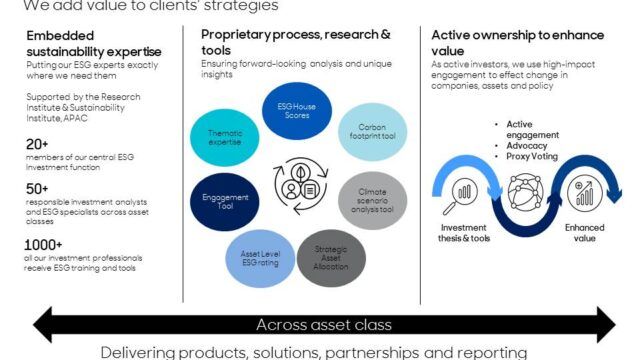 abrdn Sustainable investing adds value to our clients by offering global and embedded asset class expertise for comprehensive analysis; proprietary research and tools for investment-critical insight; and high conviction picks and active engagement for enhanced returns.
Investment involves risk. The value of investments and the income from them can go down as well as up and investors may get back less than the amount invested. Past performance is not a guide to future results.
Important: The information herein is not for general circulation and should not be considered an offer, or solicitation, to deal in any of the investments mentioned. The information is provided on a general basis for information purposes only, and is not to be relied on as advice, as it does not take into account the investment objectives, financial situation or particular needs of any specific investor.
Any research or analysis used to derive, or in relation to, the information herein has been procured by abrdn* for its own use, and may have been acted on for its own purpose. The information herein, including any opinions or forecasts have been obtained from or is based on sources believe by abrdn* to be reliable, but abrdn* does not warrant the accuracy, adequacy or completeness of the same, and expressly disclaims liability for any errors or omissions. As such, any person acting upon or in reliance of these materials does so entirely at his or her own risk. Past performance is not necessarily indicative of future performance. Any projections or other forward-looking statements regarding future events or performance of countries, markets or companies are not necessarily indicative of, and may differ from, actual events or results. No warranty whatsoever is given and no liability whatsoever is accepted by abrdn* or its affiliates, for any loss, arising directly or indirectly, as a results of any action or omission made in reliance of any information, opinion or projection made herein.
The information herein shall not be disclosed, used or disseminated, in whole or part, and shall not be reproduced, copied or made available to others. abrdn* reserves the right to make changes and corrections to the information, including any opinions or forecasts expressed herein at any time, without notice
Any data contained herein which is attributed to a third party ("Third Party Data") is the property of (a) third party supplier(s) (the "Owner") and is licensed for use by abrdn*. Third Party Data may not be copied or distributed. Third Party Data is provided "as is" and is not warranted to be accurate, complete or timely. To the extent permitted by applicable law, none of the Owner, abrdn* or any other third party (including any third party involved in providing and/or compiling Third Party Data) shall have any liability for Third Party Data or for any use made of Third Party Data. Neither the Owner nor any other third party sponsors, endorses or promotes the fund or product to which Third Party Data relates.
*abrdn means the relevant member of abrdn group, being abrdn plc together with its subsidiaries, subsidiary undertakings and associated companies (whether direct or indirect) from time to time.
This content is only available in Hong Kong and Singapore and issued by the respective abrdn group members detailed below. abrdn group comprises abrdn plc and its subsidiaries:
(entities as at 1 January 2022)
Hong Kong: abrdn Hong Kong Limited. This document has not been reviewed by the Securities and Futures Commission.
Singapore: abrdn Asia Limited, Registration Number 199105448E. This advertisement has not been reviewed by the Monetary Authority of Singapore.
© 2022 abrdn