Singapore-based Phillip Capital Management is set to launch its first feeder fund in the Lion City, according to the firm.
The Phillip Global Quality Fund, which will be launched in partnership with Boston-based Grantham, Mayo, Van Otterloo & Co (GMO), will be rolled out on 24 February. It has already started its initial offering period yesterday and will end on 19 February, Martin Chong, director of portfolio management at Phillip Capital, told FSA.
This is the first time that Phillip Capital partnered with a US-based firm to launch a product.
Phillip Securities will be the exclusive distributor of the fund, Chong noted.
The fund will invest its assets in GMO's Quality Investment Fund, which is an Ireland-domiciled Ucits offering. The target fund invests in high-quality companies globally, according to the product's prospectus.
Launched in 2010, the Ucits product, managed by Tom Hancock, Ty Cobb and Anthony Hene, has $301m in assets as of the end of last year. The strategy also has a US-domiciled version, which had assets of around $10bn in September, according to its latest factsheet.
The GMO Quality Investment Fund (Ucits)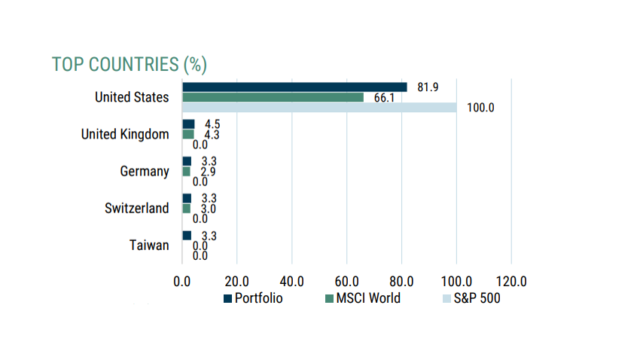 Sector allocation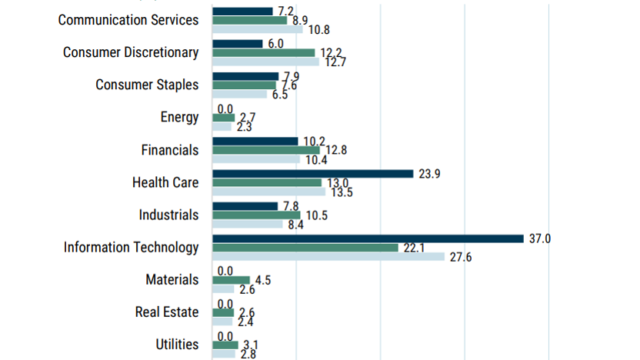 Phillip Capital manages six other mutual funds in Singapore, including a Singapore real estate product, two global equity offerings, one mixed-asset fund and two money market products, according to the firm's website.
It also has three ETFs listed in Singapore, including the SGX APAC Dividend Leaders Reit ETF, the SING Income ETF and the SGD Money Market ETF.
The firm is also awaiting approval to launch two leveraged and inverse products in the Lion City, according to records from the Monetary Authority of Singapore. When listed, they will be the only L&I products on the local bourse.