Manulife Asset Management and Trust, the Manila-based entity of Manulife Investment Management, has launched an income-generating global multi-asset fund in the Philippines, according to the firm's website.
Offered as a feeder fund, the product invests its assets into Manulife IM's Luxembourg-domiciled Global Multi-Asset Diversified Income Fund. Launched in 2019, the fund is also available to retail investors in Hong Kong and accredited investors in Singapore, according to data from FE Fundinfo.
The fund aims to generate "relatively stable income" through multiple sources, and at the same time seeks to buffer market downside, according to the website.
"Given the low interest rate environment, enjoying favourable yields on one's investments can be challenging. We launched the Manulife Global Multi-Asset Diversified Income Feeder Fund to provide investors a multi-asset investment strategy that enables them to maximise their returns even in these highly volatile times," said Aira Gaspar, President and CEO Manulife AM and Trust.
As of the end of December, around 47% of the fund's assets are invested in equities and the remainder in fixed income, according to its fund factsheet.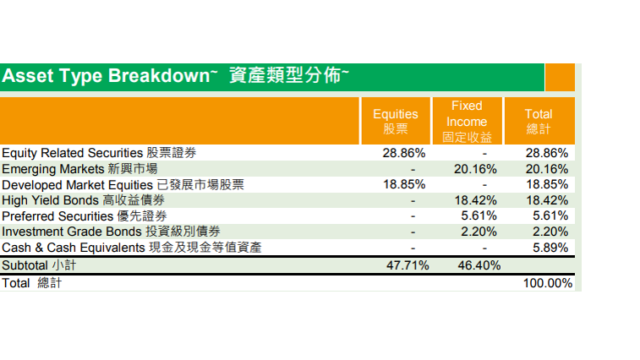 The firm has been aggressive in offering offshore solutions to Philippine investors. Just last month, it brought its global healthcare-focused strategy to investors in the country through a feeder fund vehicle.
Since Manulife IM established its fund management business in the Philippines in 2017, the firm has launched seven mutual funds that invest in offshore markets, according to the firm's website.
The Manulife Global Multi-Asset Diversified Income Fund vs category average since launch