What are the important technological trends that are transforming societies today?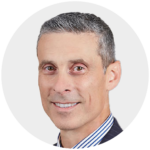 George: Digital Transformation, the Frictionless Economy, and Gene Therapy are just some examples. Another exciting example is how Mobility Innovation is profoundly impacting businesses, governments and consumers by materially altering interactions across the mobility landscape. Climate risk is urging governments, enterprise, and individuals to prioritize solutions for harvesting cleaner forms of energy. Advancements in cyber-connectivity, data and analytics, are already transforming the way we use, share, and connect with our vehicles. Progress towards fully autonomous vehicles is augmenting our lives with new features that improve safety; enhancing productivity as commuters are increasingly more connected with matters outside of the vehicle; and transforming socio-economic models as everything from last-mile logistics to new commercial and sharing use-cases grow.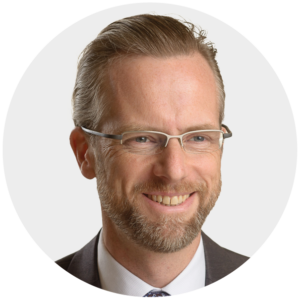 Andy: The transformative power of the cloud positions it as the catalyst for the fourth industrial revolution. Every prior industrial revolution has had a catalyst followed by transformational change. Steam enabled mechanisation in the first industrial revolution, electricity led to mass production in the second, while technology drove automation in the third. The cloud's transformational power gives it the ability to rewire the global economy as it offers a scalable, high-performance, lower cost solution to data storage. Its potential to mobilise data and drive innovation opens up massive investment opportunities over the next 10 years.
Which industries are going to be most affected by innovation and disruption?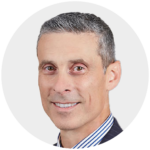 George: The entire global economy is at play as we shift from an analog to digital lifestyle, and from incumbent operating models to new models that are more holistically sustainable. Every market participant must seriously consider how innovation can disrupt commercial viability. Continuing with Mobility Innovation as an example: The production and maintenance of electric vehicles should force a rethinking of global supply chains and disrupt companies that are deeply entrenched or slow to pivot from the Internal Combustion Engine (ICE) ecosystem. For perspective, there are approximately 20 moving parts in an electric vehicle and approximately 2,000 moving parts in an ICE vehicle; and some incumbent business models of distribution and maintenance will need significant re-working to survive as ongoing concerns.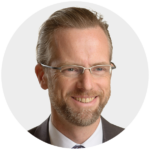 Andy: The implications of the democratisation of data and enablement of cloud technology are vast. Key beneficiaries are innovative companies that are able to harness the cloud's potential to disrupt their own industry, creating transformational growth that didn't exist before. There are already tangible examples of companies tapping into the cloud's transformative power, with more expected to emerge as cloud adoption intensifies. These include cloud-enabled agricultural solutions (autonomous farming, livestock monitoring), cloud-powered simulations used in wind farms, and even in health care where the application of cloud was crucial to why immunology teams globally were able to quickly find a viable COVID-19 vaccine once its DNA sequence was decoded.
The Fund Selector Asia Spotlight On: Innovation will run on 18 – 21 Oct and ends with a LIVE event (on the 21st) where we will bring together a panel of fund selectors and the fund managers to discuss their views and join an interactive Q&A session.
Find out more about our Spotlight On: Innovation here: https://fundselectorasia.com/spotlight-on/innovation/