Although stock markets in Japan and the US fell last month, appetite among investors for mutual funds in Japan remained insatiable as net flows exceeded ¥1trn ($6.7bn) for the first time this year.
Net flows into Japanese funds hit ¥1.13trn in September compared with ¥945.6bn during August, according to Morningstar Direct data.
However, most of the flows last month were driven by world equity and world bond funds, which recorded net inflows of ¥630.7bn and ¥221bn respectively.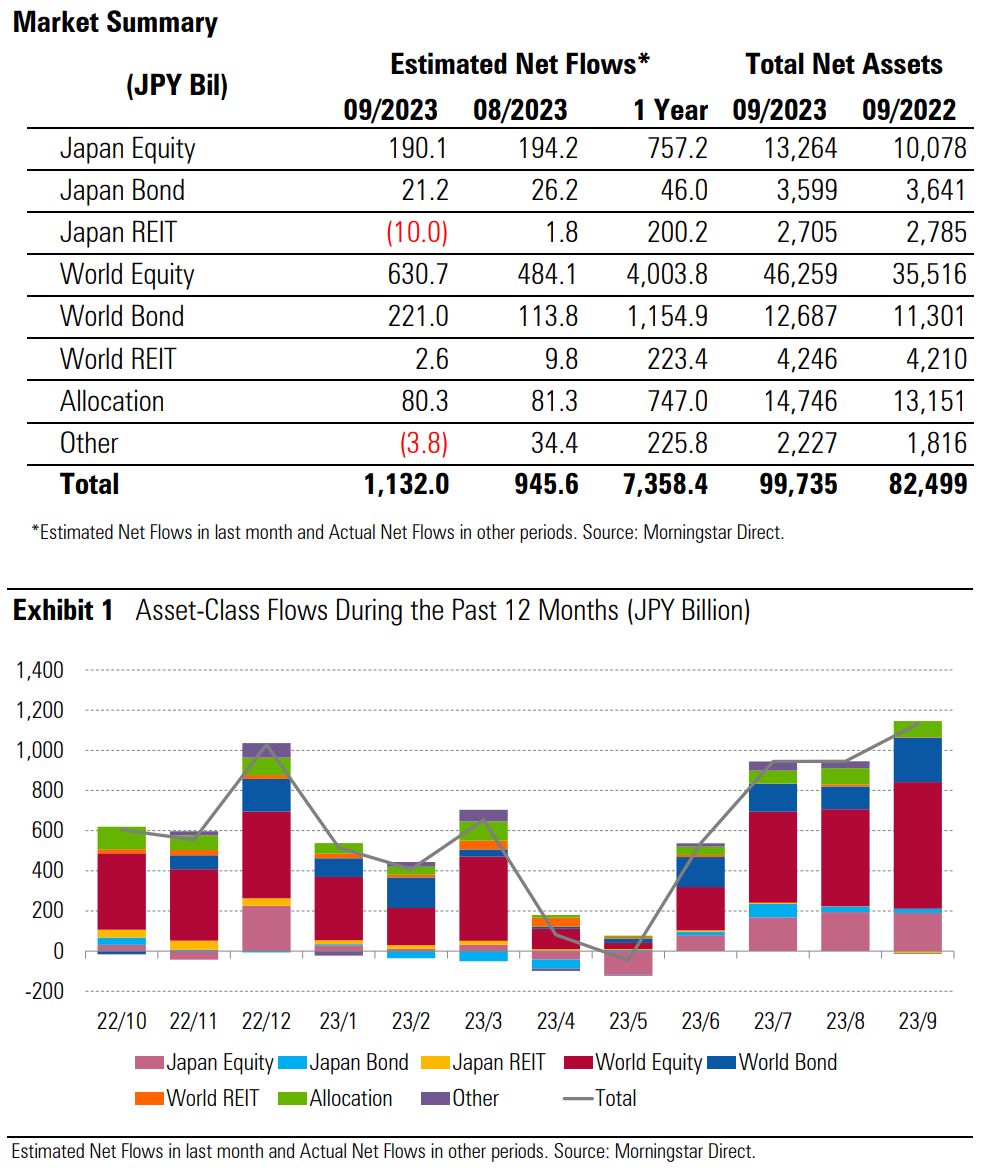 Japan REIT was the only category that turned negative as it recorded slight outflows of ¥10bn last month.
At ¥630.7bn, world equity funds recorded their largest net inflows this year, which Morningstar attributed to appetite for both North American and European funds.
Meanwhile, inflows into global bond funds exceeded ¥200bn for the first time in nearly a decade, which was in part down to two new funds.
Regarding Japan equity, net inflows into large-cap funds outstripped those into small- and mid-cap funds by a factor of nearly three.
Regarding Japan bonds, net outflows from money market and short-term bond funds continued to increase at the same time but this was more than offset by net inflows into long and intermediate-term bond funds.
Overall, Japan REIT was the outlier for the month insofar as it recorded net outflows, while world REIT also struggled, albeit this was offset by strong inflows to US REIT products.