Kuala Lumpur-headquartered Affin Hwang Asset Management has launched a feeder fund in Malaysia that gives investors exposure to global technology stocks, according to a statement from the firm.
The Affin Hwang World Series – Next Generation Technology Fund feeds into the Blackrock Global Funds – Next Generation Technology Fund. The Blackrock offering invests in the tech universe outside of mega-cap names by capturing "emerging innovative leaders", the statement said.
As of the end of November, 53.18% of the Blackrock fund's assets were invested in large-cap companies with a market capitalisation of at least $10bn, while mid-cap companies ($2bn-$10bn) and small-cap companies (less than $2bn) accounted for 29.93% and 7.48% of the fund's assets, according to its fund factsheet. The fund incepted in September 2018.
"For investors seeking differentiated exposure in the technology space, the fund's strategy allows investors to diversify outside of well-established mega-cap names," Chan Ai Mei, chief marketing and distribution officer at Affin Hwang AM, said in the statement.
The BGF Next Generation Technology Fund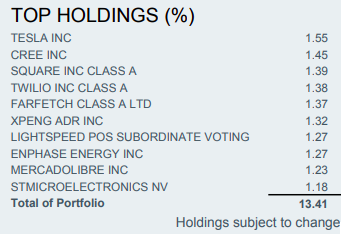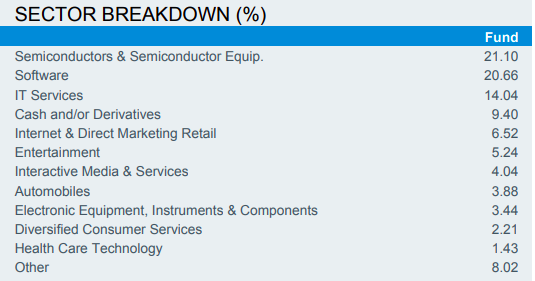 "There are many non-mega large-cap companies that are very much at the forefront of innovation that are not known to layman investors. As such, we look to bring these solutions for investors to gain exposure into this space," she added.
The Blackrock fund was also one of the best-selling technology equity funds in Hong Kong and Singapore during the third quarter last year, according to data from Morningstar Direct.
The launch just comes after the firm rolled out a tech-themed feeder fund in October that invests in the Nikko AM Ark Disruptive Innovation Fund, which is managed by Nikko Asset Management. New York-based Ark Investment Management acts as the investment adviser of the strategy.
Chan explained that while both funds invest in the technology theme, the Blackrock product is a more technology-focused equity strategy has a higher exposure in Europe, Japan and emerging markets, while the Nikko AM Ark offering is a broad-based global equity strategy that "aims to find innovative companies that own and develop innovation".
The Nikko AM product also has a higher exposure in the US market – at around 80%, she added.
Both feeder funds are only available to sophisticated investors in Malaysia, Chan noted.
The Nikko AM Ark Disruptive Innovative Fund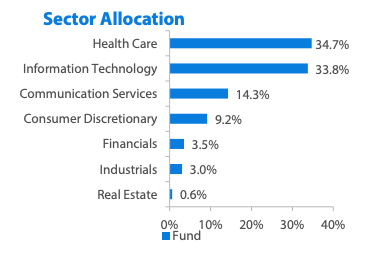 The Blackrock Next Generation Technology Fund versus its sector and the MSCI ACWI/IT Index since its inception